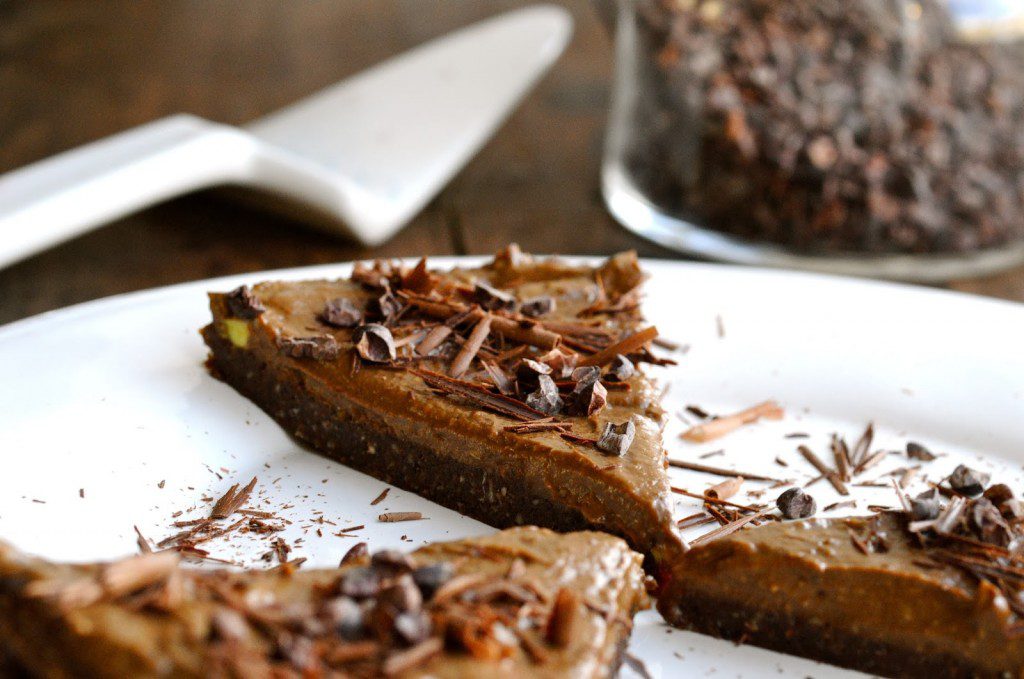 Here is a healthy brownie version of the all time favorite cake, brownie.  Again, I have omitted the refined sugar and made ​​a cake only with natural sugar and healthy unsaturated fat from avocado and almonds. Avocados are actually really good to use in the dessert kitchen, and I have already got  some new ideas for desserts with avocado, which I am looking forward to getting tested in my kitchen. Let me know, what you think about this Healthy Brownie?

Healthy Brownie Recipe with Avocado Cream
Recipe type:
Healthy Dessert
Ingredients
5.3 oz dried organic apricots
1.8 oz. dried dates
3.5 oz. lightly toasted almonds (toast in a dry pan and let cool)
3 tbsp. coconut oil
1 tbsp. cocoa
1 tsp. vanilla powder
Avocado Cream
2 ripe avocados
2 tbsp. cocoa
1-2 tbsp. agave syrup
⅛ tsp. almond milk (or a little more, so it's easier to blend)
Grated dark chocolate minimum; 70% cacao nibs
Instructions
Blend apricots, dates, lightly toasted almonds, coconut oil, cocoa and vanilla powder in a food processor until you have a very fine mixture.
Grease a spring form pan with butter or coconut oil and press the dough into the bottom evenly with your fingers.
Blend the ripe avocados with almond milk and cocoa, and season to taste with agave syrup.
Cover the apricot mixture with the avocado cream.
Put plastic wrap directly on top of avocado cream and allow the brownie mixture to set in the freezer for about an hour.
Remove the brownie and sprinkle with grated chocolate and cocoa nibs. Cut the brownies in even bite size pieces.
Related Nordic Recipes: