This creamy feta spread  recipe with with red onion and scallion is so easy to make and tastes heavenly. I think I'm kind of addicted to it, since I've been making it almost every week during the last couple of months. You only need 4 ingredients to make this delicious spread or actually you'll only need 2 to make the basic spread – Feta cheese and greek yoghurt, because the topping can be whatever veggies or herbs you may like. I've tried many different variations  and I can highly recommend adding some garlic to the spread and top it with some finely chopped parsley. However, this version of the creamy feta spread recipe with red onion and scallion is definitely a favorite.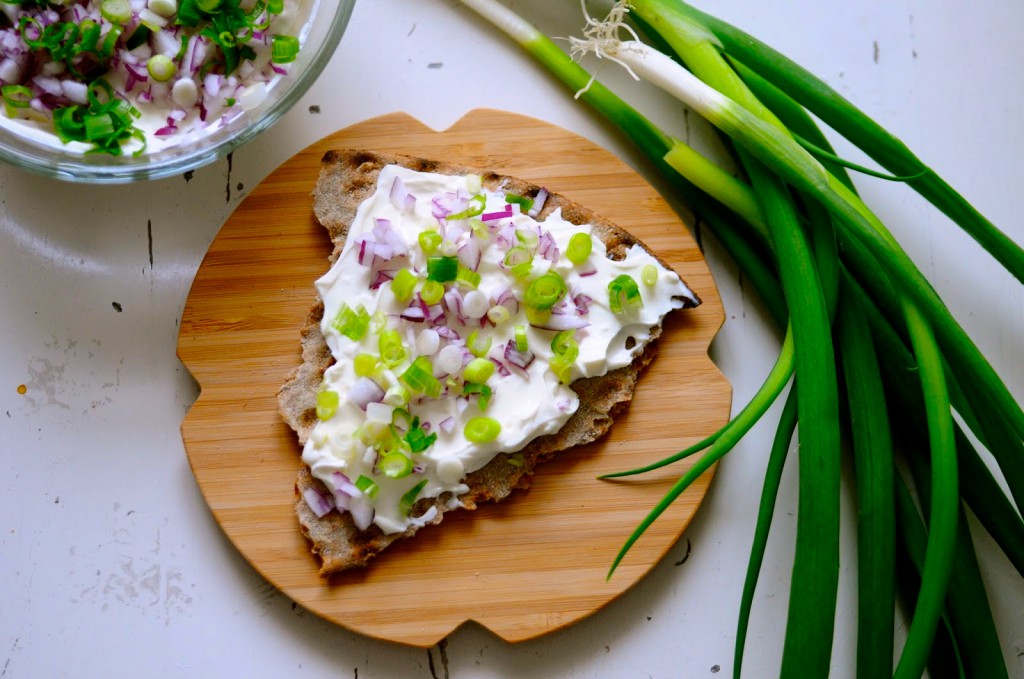 One of the things that I like the most about this feta spread recipe is that you can use it for so many different things. As you can see on my pictures, I often eat the spread on a piece of Swedish rye crisp bread. It's the best 'in-between-meals' snack that I can think of. Some other great ideas for using this feta spread is:
Use it as a dipping sauce! Cut some veggies and make some crispy bread sticks that you can dip in the creamy feta. It's the perfect appetizer, if you have guests coming over.
Spread a thick layer of it in a sandwich for example with tuna. I often put it in a rye bread sandwich with tuna, salmon or even mackerel. It's so good!
Spread a tortilla with a thin layer of the feta spread, add some smoked salmon and some fresh dill and roll it. Put it in the fridge to firm up before slicing into inch lengths.
Creamy Feta with Red Onion & Scallion
Ingredients
8.8 oz. feta cheese (from a block!)
2 heaping tbsp. greek yogurt 10%
1 scallion, finely chopped
½ red onion, finely chopped
Instructions
Blend feta cheese and greek yogurt in a food processor until you have a soft and creamy texture. Pour feta cream into a bowl and garnish with finely chopped red onion and scallion. Serve in a bowl or on your favourite flat bread.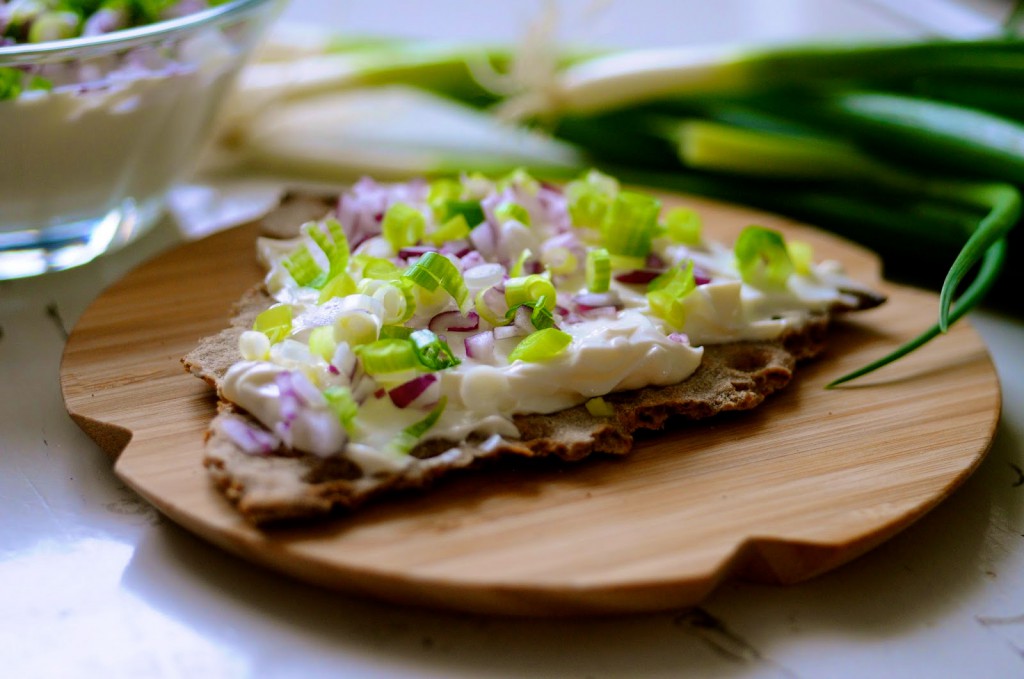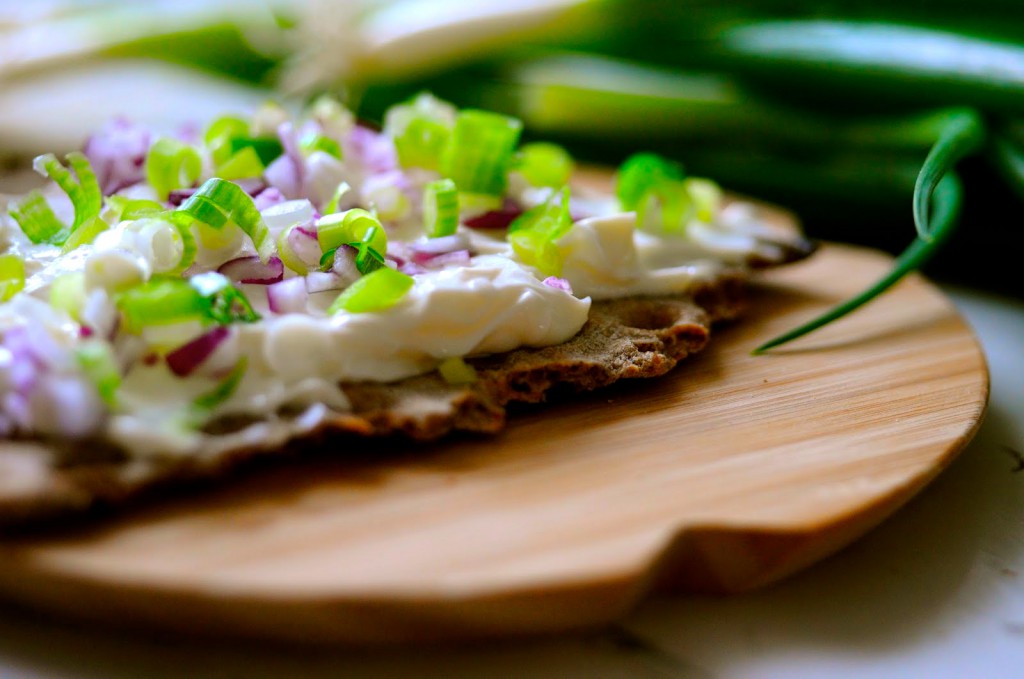 Related Nordic Recipes: