Chia seed pudding with mango might not be the most Nordic kind of breakfast. Obviously, because we can't grow this beautiful fruit in our cold climate (I wish we could though!) and the little chia seeds has only just recently gotten the attention it deserves in the Danish cuisine. But nevertheless it must be one of my favorite breakfasts in the sweet category!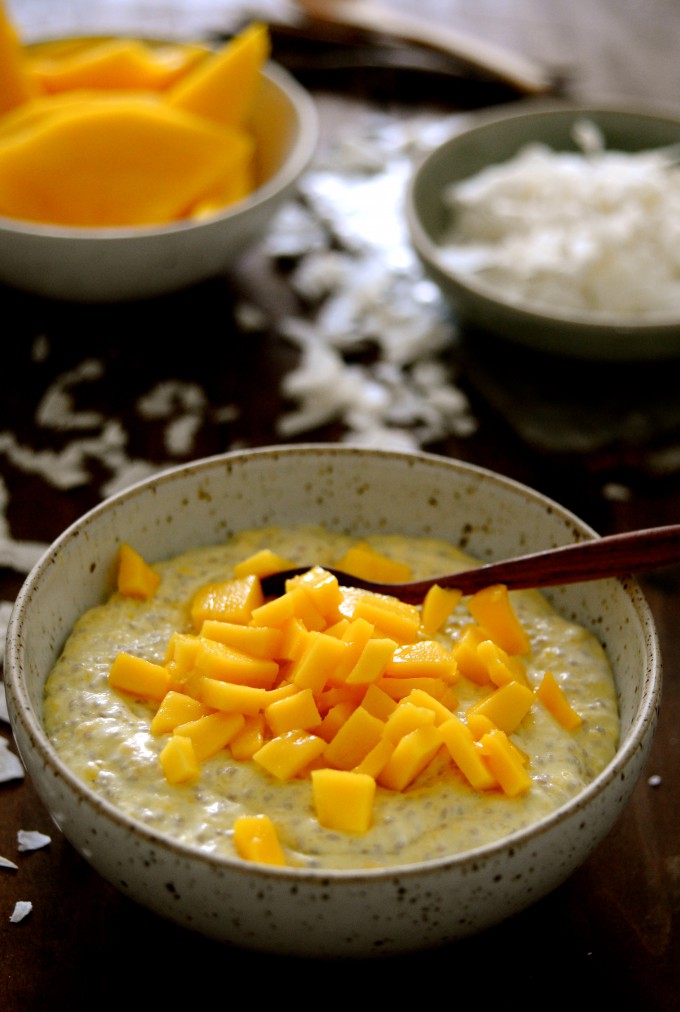 On weekdays I eat a more salty and high protein breakfast like for example fried, scrambled or soft boiled eggs, but sometimes and mostly in the weekends I treat myself with a dessert-like breakfast.
The good thing about this chia seed pudding with mango is that it tastes like a dessert but it's healthy! These tiny,  little seeds are packed with so many good things. It's rich in omega-3 fatty acids, high in protein and lots of dietary fibers.

Extra Creamy Chia Seed Pudding with Mango
Ingredients
⅞ cup organic coconut milk
2 heaping tbsp. white or black chia seeds
½ mango (use a quarter for blending and a quarter to decorate)
Coconut flakes
Instructions
Mix the chia seeds with the coconut milk in the evening and leave it covered in the refrigerator overnight.
In the morning, blend the chia seed porridge in a blender or food processor along with a quarter of a ripe mango.
Serve your chia seed pudding with extra pieces of mango and coconut flakes.
Extra, extra, extra creamy and fluffy chia seed pudding with mango
The best thing about this specific recipe for chia seed pudding is that it is so incredibly creamy. I don't know what it is, but the mango must have something in it that makes this chia seed pudding extra fluffy and creamy or maybe it's the coconut milk. Either way the fluffiness is really what I love the most about this pudding and of course the amazing taste of the sweet mango. Definetely one of my favorite fruits as well.
Speaking of mango, let me just give you my best tip for a little light and easy snack. My ultimate snack for the little hunger. Sweet mango with cottage cheese! This combination is just perfect, so I can highly recommend you give it a try!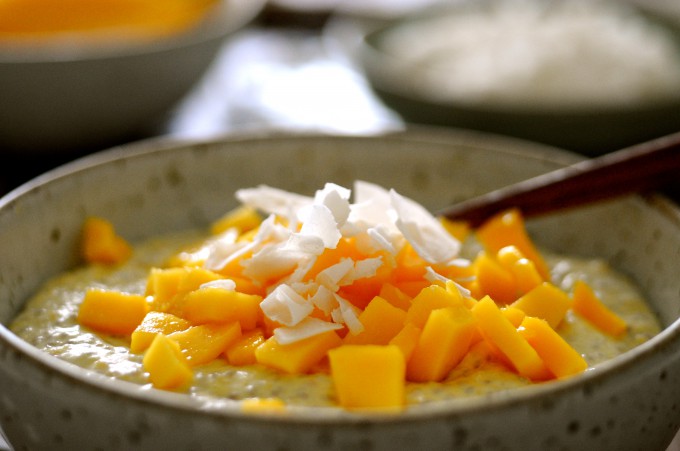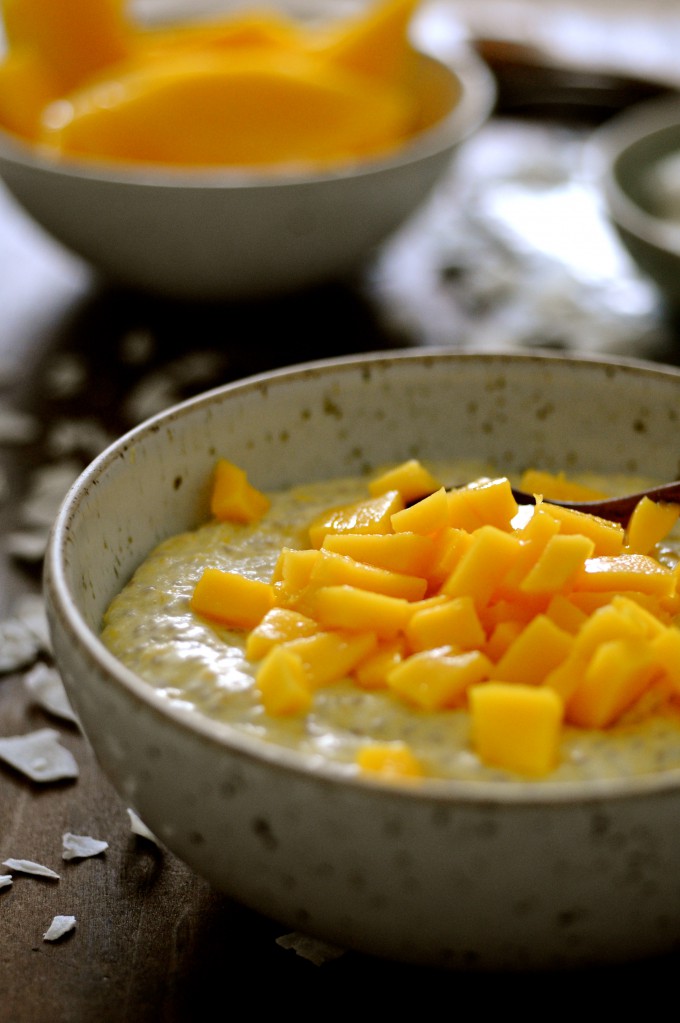 Related Nordic Recipes: