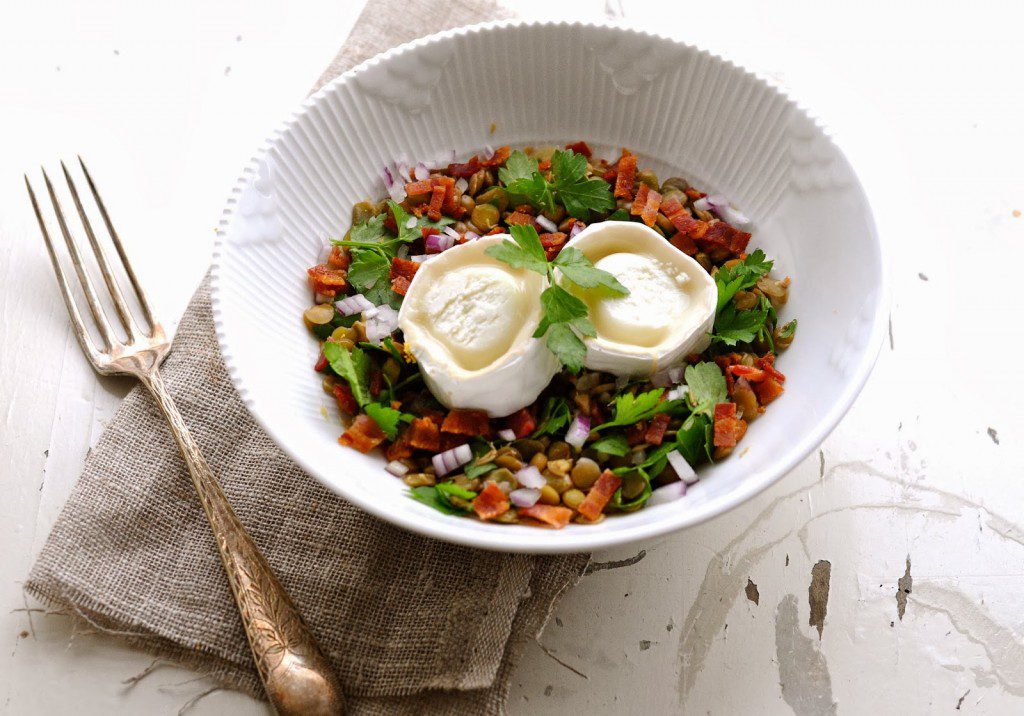 I often put lentils in my salad because they help to keep me full for a longer time plus they taste great! For this salad I have mixed the lentils with salty bacon, lemon zest, chopped red onions, flat-leafed parsley and creamy goat cheese and it is absolutely wonderful. The lentil salad is perfect as an evening meal, but I've also enjoyed it for lunch.


Lentil Salad with Goat Cheese, Red Onion & Bacon
Recipe type:
Healthy Salad
Ingredients
3.5 oz. green lentils
1 tbsp. red onion, finely chopped
1 handful flat-leaf parsley, chopped
½ tsp. finely grated lemon zest
2 slices of goat cheese
2-3 slices of bacon, cooked crisp and chopped
Instructions
Cook the lentils according to the package. Combine chopped red onion, lemon zest and parsley. Fry the bacon until crisp and chop into little pieces and add to red onion mixture. Add warm lentils and serve with goat cheese on top. Serve immediately before cheese melts. Yield 1 serving.
Related Nordic Recipes: