This mozzarella salad with fresh figues is super easy to make and it is so good! I have topped the mozzarella salad with pistachios which goes extremely well together with the figues and then garnished with some basil leaves and finished off with a very good olive oil. You can eat this salad for lunch or you could eat it as a side dish together with for example a lovely pasta dish. You could also serve it as a first course, if you have guests. I had it  for lunch today together with some parma ham and that was a lunch made for a king! I think I have to make it again tomorrow because I still have some perfect fresh figues left and it would be a shame not to repeat the lunch success again, wouldn't it?
This recipe only takes about 5 minutes to make and if you feel like experimenting and making an even bigger salad try adding some fresh spinach and maybe some cooked quinoa.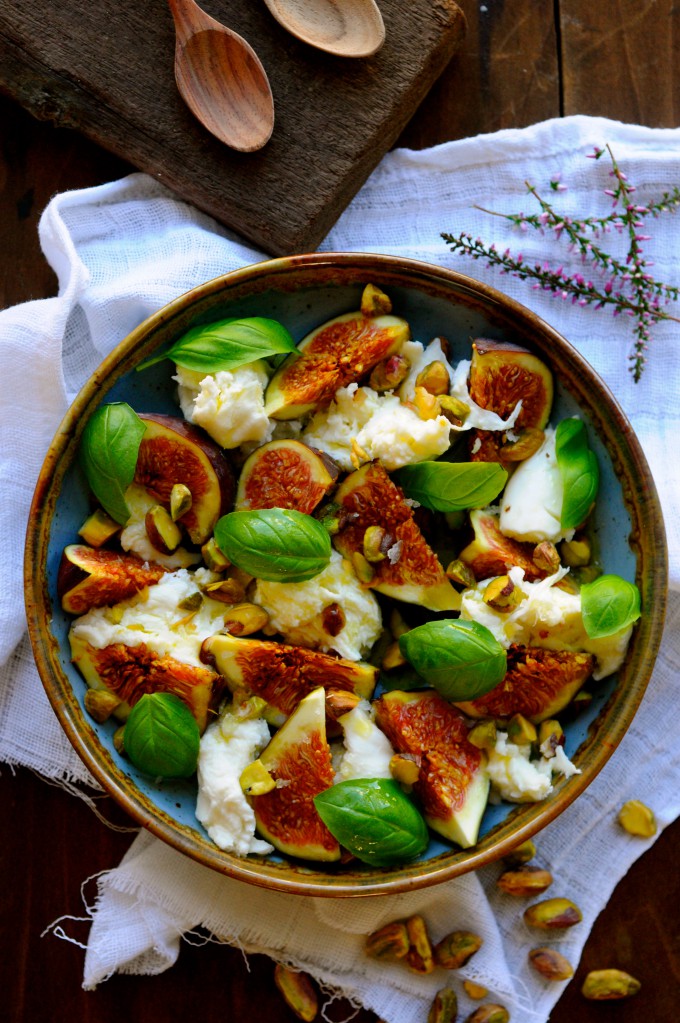 Mozzarella with fresh figues
Ingredients
1 buffalo mozzarella
2 figues
1 handful of fresh basil
2 tbsp. Olive oil
Sea salt
Freshly ground Pepper
1 tbsp. unsalted pistacchios
Instructions
Pull the mozzarella apart into small pieces. Slice the figues. Put it all on a plate and top it with roughly chopped pistachios and drizzle with olive oil. Sprinkle with sea salt and pepper and serve. Yield 1 serving.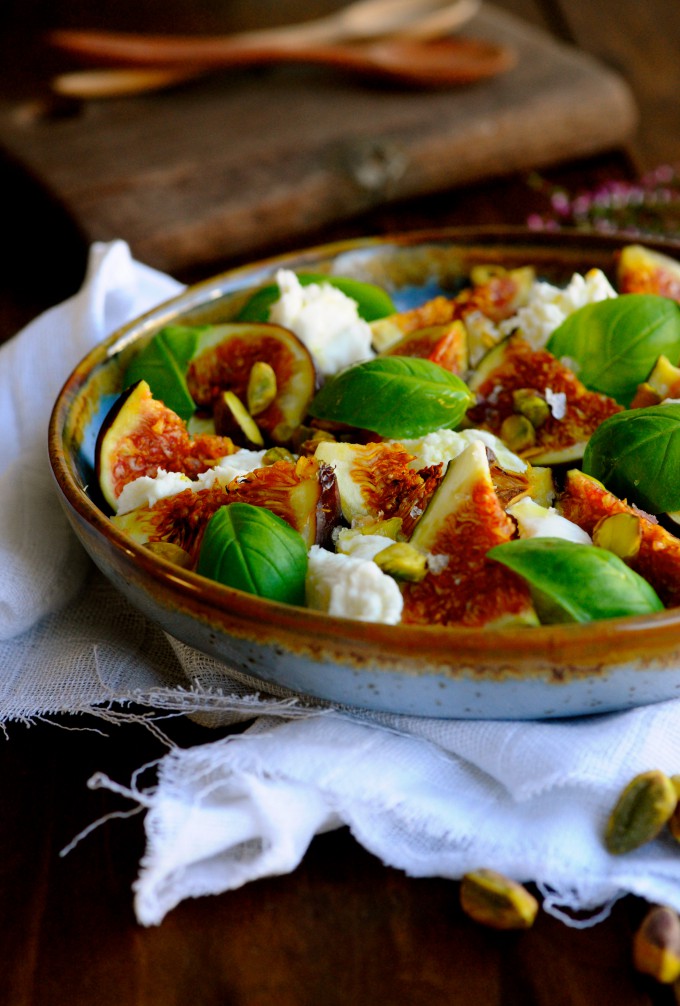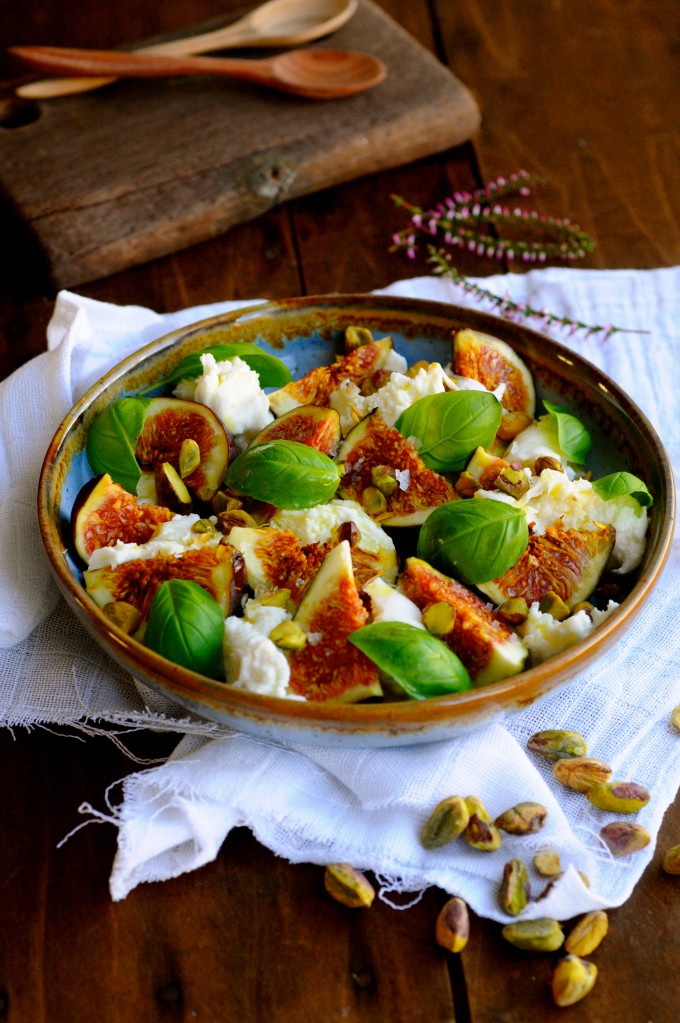 Related Nordic Recipes: