I just love these vegetarian patties with carrot. The combination of carrot and feta cheese and the spiciness of the cumin is perfect, and these vegetarian patties is a great substitute for your traditional meat patties. Actually, I am sure you probably  won't even miss the meat in your meal because these veggie patties satisfies your tastebuds in so many ways. Do I sound enthusiastic? Well, I am! I love to make vegetarian patties with for example beans or quinoa but this version with carrot is my favorite!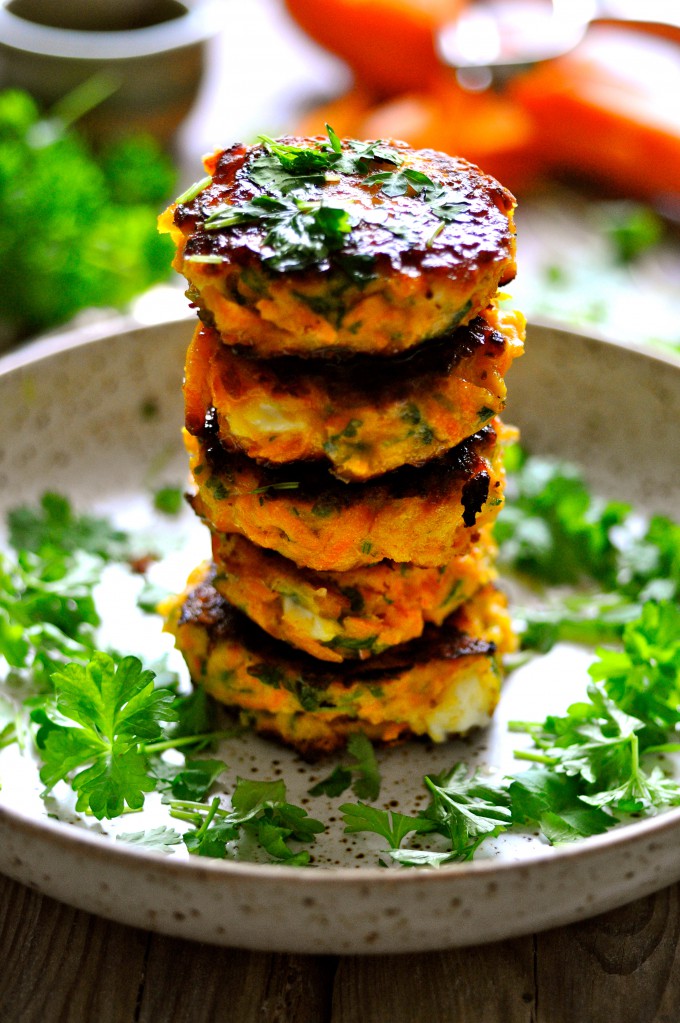 Vegetarian Patties
Ingredients
10.6 oz grated carrot
Approximately 2.6 oz Chickpea flour
2 eggs
3.5 oz. Feta
½ tsp. salt
3 tbsp. parsley
3 tbsp. coriander
1 tsp. cumin
Freshly ground pepper
Instructions
Mix the grated carrots with eggs, crumbled feta cheese, finely chopped parsley and coriander, salt, cumin and plenty of freshly ground pepper.
Mix the chickpea flour in and stir well. Now you should to have a slightly wet but still cohesive dough that you can form with your hands.
Form small meatballs gently with your hands and fry until crisp in a pan with olive oil. First at high heat, so they will be nice and crispy and then lower the heat.
Fry until finished and serve the wonderful vegetarian patties with a delicious dip.
Vegetarian patties + burger = Great match!
These vegetarian patties don't contain any refined flour but instead I have used chickpea flour, which is a high protein flour that works really well in these patties and brings a great sweetness to them.
The patties can be eaten together with a nice salad or you can put them in your burger. I've actually put them in a low carb burger where I substituted the bun with oven baked slices of aubergine and it was wonderful. Try also mixing together a little dressing with sour cream, garlic and some fresh coriander and serve it with your vegetarian patties. It is great!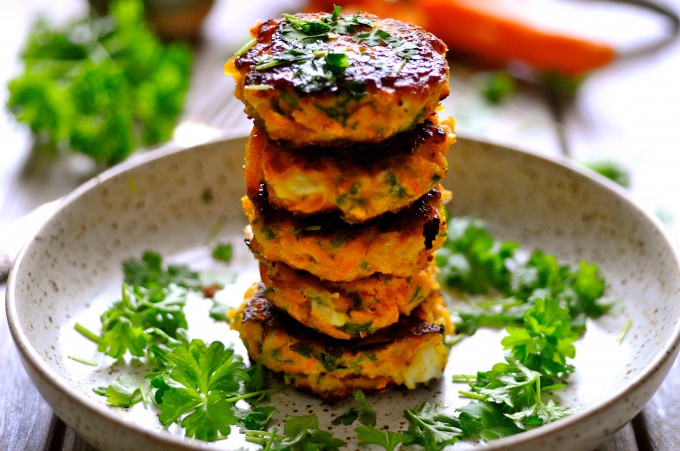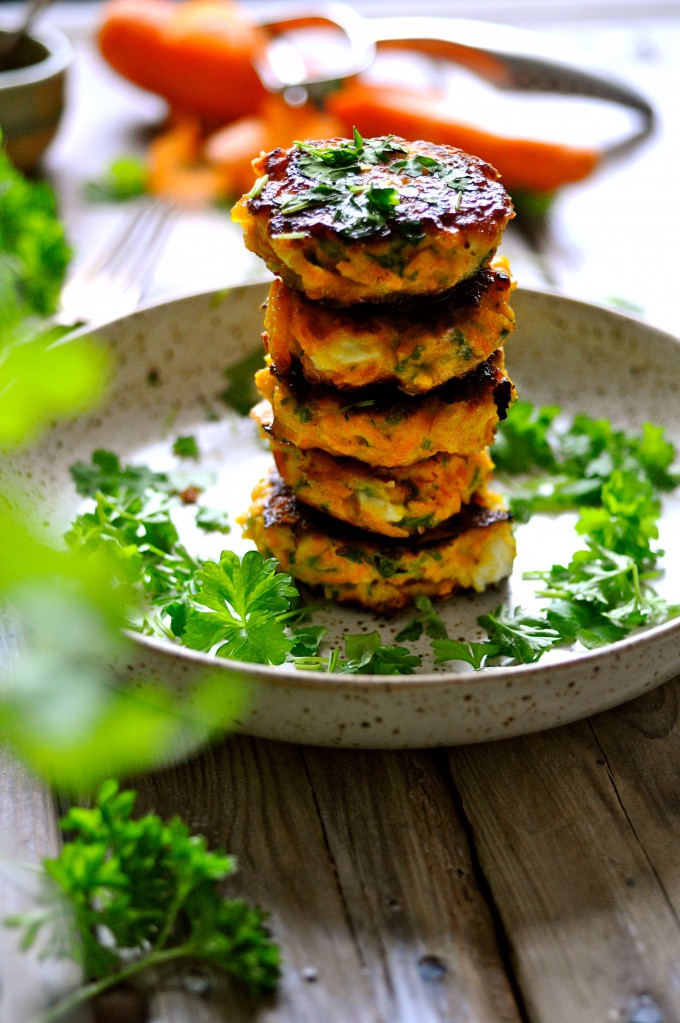 Related Nordic Recipes: