I still have a lot of blackcurrants left in my freezer from this summer's harvest and what better way to use them than in a blackcurrant jam like this one? This summer Mikkel and I went on a trip up north from Copenhagen to collect berries in a fruit plantation and we brought so many different kind of berries home with us. Our freezer is still totally packed with beautiful fruit, which is no problem at all! I love the fact that I can always make a quick jam like this blackcurrant jam or use the berries in a smoothie or on top of my rye porridge or yoghurt.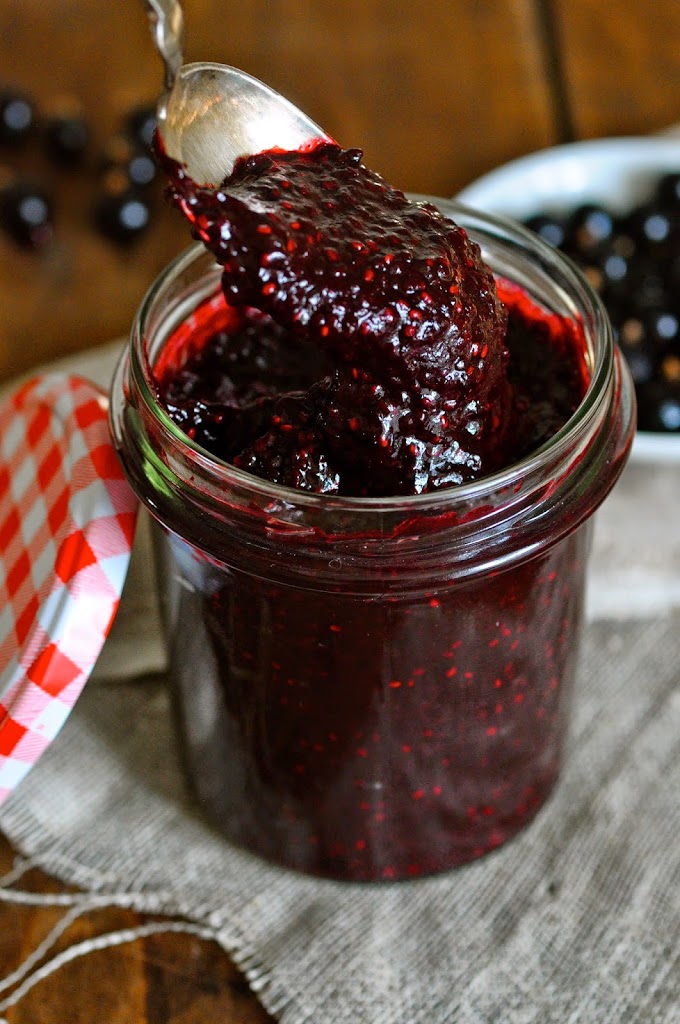 Blackcurrant Jam without refined sugar!
This blackcurrant jam is made without any refined sugar. Instead I've used the naturally sweet medjool dates and chia seeds, which makes the jam thicken. I love those big and juicy medjool dates and I use them for so many things and as a replacement for the white sugar in many recipes.
This jam is not super, super sweet, but it's sweet enough for me and you can always add some extra medjool dates, if you prefer it a bit sweeter. I love to eat this blackcurrant jam together with cheese or use it as a topping on my morning yoghurt. It's also perfect as a filling for thin pancakes. I often make thin pancakes with rye flour and this jam would be a perfect fit.

Blackcurrant jam with dates (no added sugar)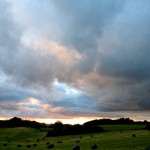 The best sugar free blackcurrant jam with medjool dates
10.6 oz. (300 gr. ) Frozen blackcurrants
1 tbsp. water
1/2 vanilla pod
1 tbsp white or black chia seeds ((I used white))
4-6 Medjool dates
Parboil the frozen blackcurrants in a pan with 1 tbsp. of water.
Add the seeds from half a vanilla pod and also the pod itself.
Cook it only for a few minutes until most of the berries are soft, then let it cool down a bit.
Take out the vanilla pod and put the slightly cooled blackcurrants in food processor along with dates and 1 tbsp. of chia seeds.
Blend until there are no more pieces of dates, and pour the jam into class jars.
Jams can be kept for approximately a week in the fridge.