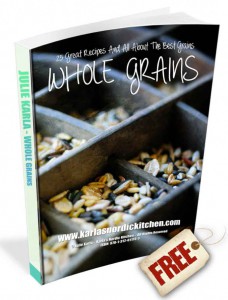 About the book
Learn the secrets behind healthy Nordic cooking. For centuries, Scandinavians have enjoyed delicious meals based on whole grains. Author Julie Karla has penned the quintessential guide to healthy Nordic eating and shares 25 of her best whole grain recipes to inspire you to eat healthier and gain all the benefits of doing so. This former Danish cooking champion uses her expertise and real world experience to not only provide you with delicious recipes, but to also teach you all of the benefits behind choosing whole grains.
Julie Karla has amassed a strong following of fans on her websites and works as a contributor to the acclaimed online food magazine Honest Cooking. Inside the pages of this cookbook, you will find easy-to-follow recipes with full color illustrations and will discover many of the secrets behind the long-held Nordic tradition of eating food that is not only good for you, but that satisfies all of your senses.
Start your free download now!
Whole Grains – ebook by Julie Karla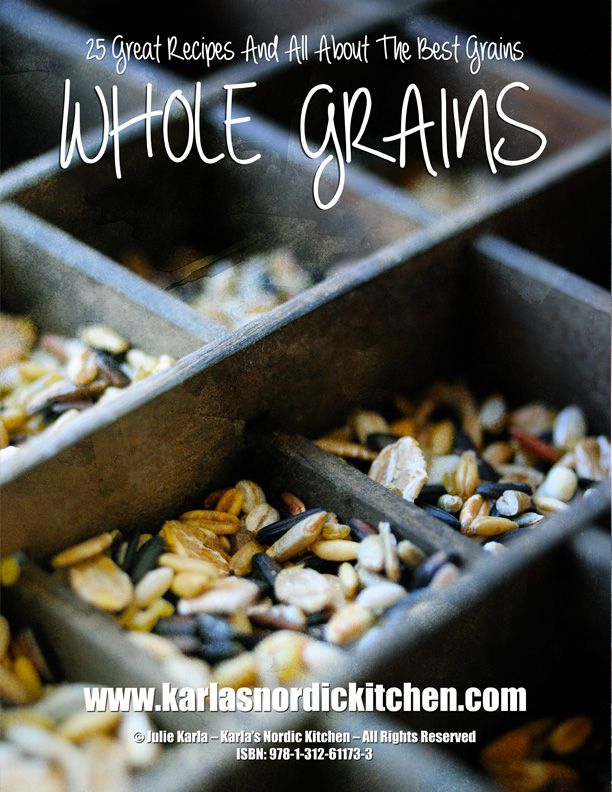 Click here to claim your free copy !