Visiting Iceland? Eat fish! In Iceland, you get the best fish of all of the Nordic countries. It is almost impossible not to eat seafood, when visiting Iceland, because the Arctic waters around the island are full of salmon, lobster, skate, herring, monkfish, haddock, and cod. You can order fish in almost every restaurant in Iceland and nothing beats the fish dishes that some of the best restaurants in Iceland serve.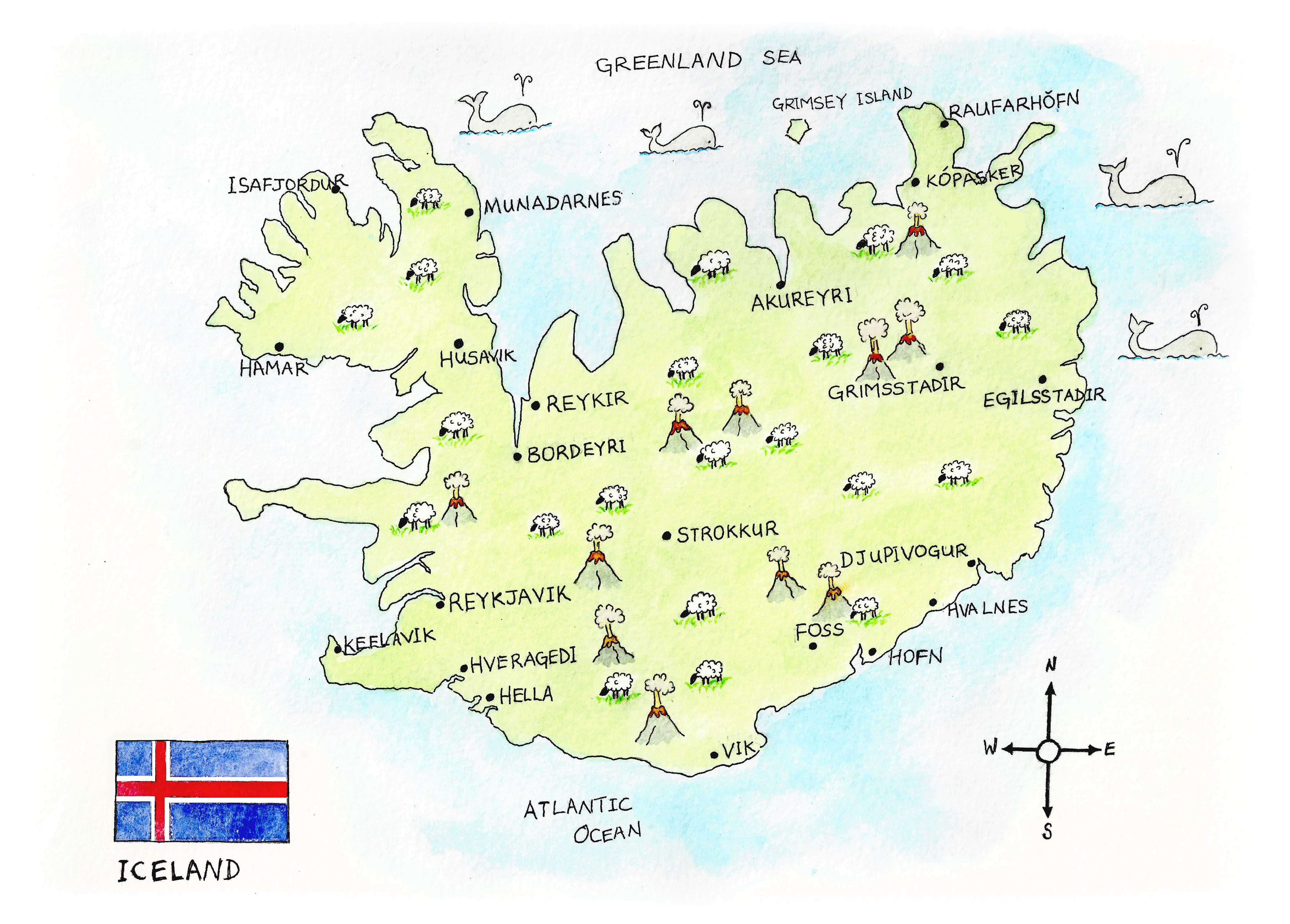 The Best Lamb You Will Ever Taste
Many of the family farms in Iceland have lambs that stay in the mountains all summer long living on wildflowers, scrub, and moss. Icelandic lamb is known for its amazing and distinctive taste and healthy nutritional benefits. It is free of hormones and antibiotics and it is without a doubt the best lamb meat, I have ever tasted.
The Secrets of Skyr
Skyr is an Icelandic yogurt and it is the most delicious product. I simply just love it! Icelanders love it as well, of course, and they use it in so many different ways. Skyr has the same texture as greek yoghurt and is so rich, thick and creamy. However, the best thing about skyr is that it is almost fat-free (0,2 %) and that it is very high in protein (about 11 %).
Icelanders eat skyr for breakfast, use it as a dipping sauce, in the form of sweet toppings for their many desserts and in many other ways. I also use it as a soup topping.
Food Checklist
Here is a list of the things that I would recommend you try, when visiting beautiful Iceland.
Salmon
Lamb
Skyr
Icelandic Flatbread with hangikjöt (smoked lamb)
Chocolate covered liquorice
The best time to visit Iceland is during summer from June-August. Besides from the mild weather, you get a chance to experience the midnight sun.