Sweden's cuisine has been shaped by its climate and wonderful countryside. The recent revival of Swedish food is greatly appreciated all over the world as Sweden and the other Nordic nations are now producing some of the most talented chefs in the world. I love going to Malmö in Sweden in the weekends to by groceries and shop for delicacies such as game meet, fresh shrimps and lovely berries.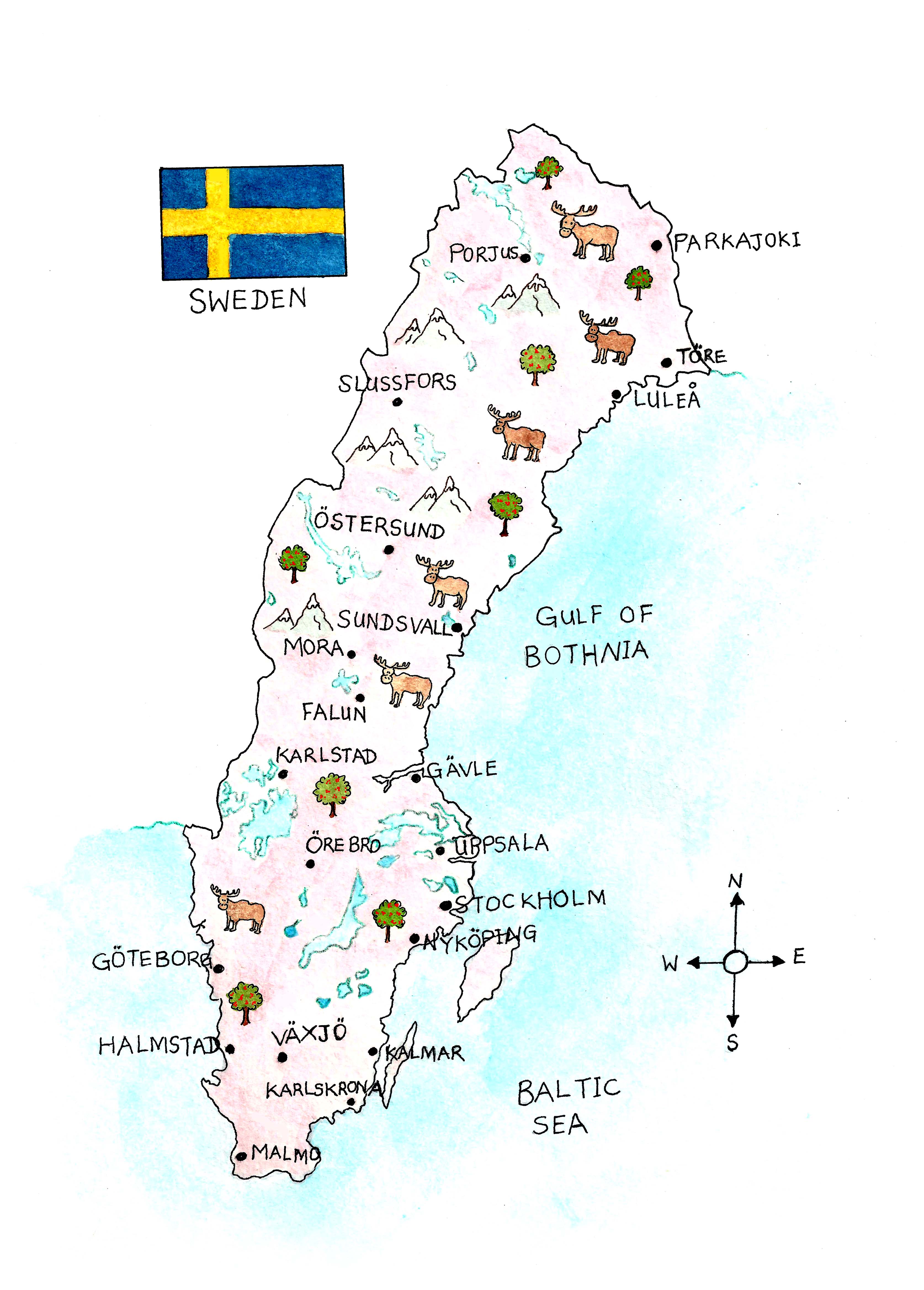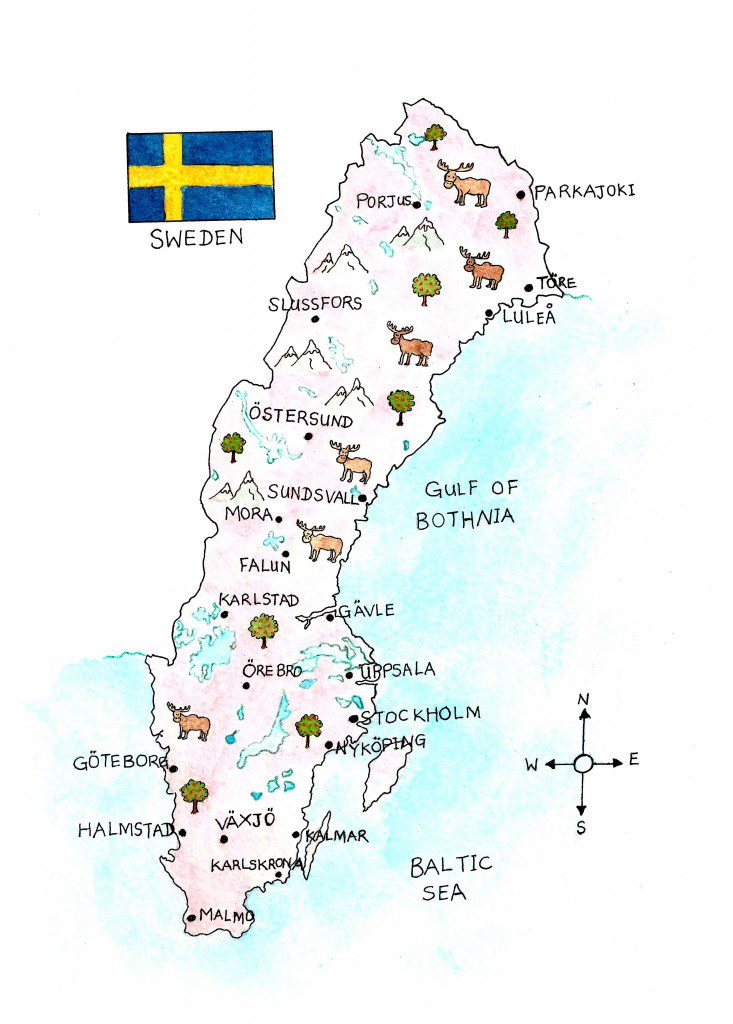 Swedish seafood
Some of the traditional Swedish dishes are made from game meet, but Sweden also has a lot of delicious seafood to offer for example the lovely crayfish. During August the Swedes host crayfish parties, a whole month feasting on these freshwater shellfish.
Shrimps are also a great delicacy. Make sure you try the classic shrimp smörgås, which is an open faced sandwich with shrimps, egg, mayo and lots of dill. This delicious seafood sandwich can be found in many restaurants and cafés all over Sweden. The North and the Baltic Seas also have herring in great abundance and pickled herring can be found in many different flavours including garlic, onion, and dill.
Swedish crispbread
The Swedes love crisp bread and you will often find the bread served on the side with your main meal. It can be topped with many different things ranging from Kalles Kaviar (a popular Swedish caviar) for breakfast to cucumber slices, cheese, and ham for lunch, to just spreading butter on top of the crisp bread for your dinner. The Swedish supermarkets have shelves solely dedicated to local crisp bread in all kinds of varieties. My favorite is made from sour dough and healthy seeds and just as the Swedes I always have crisp bread at home.
Sweden is also famous for its bakeries whose cozy windows are decorated with delicious cakes. One of my favorite things to do in Sweden is to visit their lovely bakeries and taste the different varieties of wonderful pastry and cakes. Another classic to try is the Kanelbullar (Cinnamon bun), which can be found all over Sweden with different toppings. The Swedes even celebrate the official Cinnamon Bun Day on October 4 and we are actually slowly starting to adopt the tradition in Denmark as well!
Food Checklist
Here is my food checklist of what I think you should try, when visiting Sweden.
Crisb Bread
Cinnamon Buns – Kanelbullar
Open faced sandwich with shrimps – Smörgås
Small Meatballs – Köttbullar
Cheese Cake – Ostkaka (a special kind of cheesecake made with eggs, rennet, cream, vanilla and almonds)
Game
Applecider