It doesn't get any more typical DANISH than this thin crepe recipe. Or well, maybe my recipe for the traditional Danish round pancakes, also called Æbleskiver, beats it.
However, this thin crepe recipe is something I, as many other Danes, love to make, when the weather is waaaaay to grey, as it is now, and we need some Hygge. You know, something a bit extra that makes us forget about the bad weather and just taste amazing.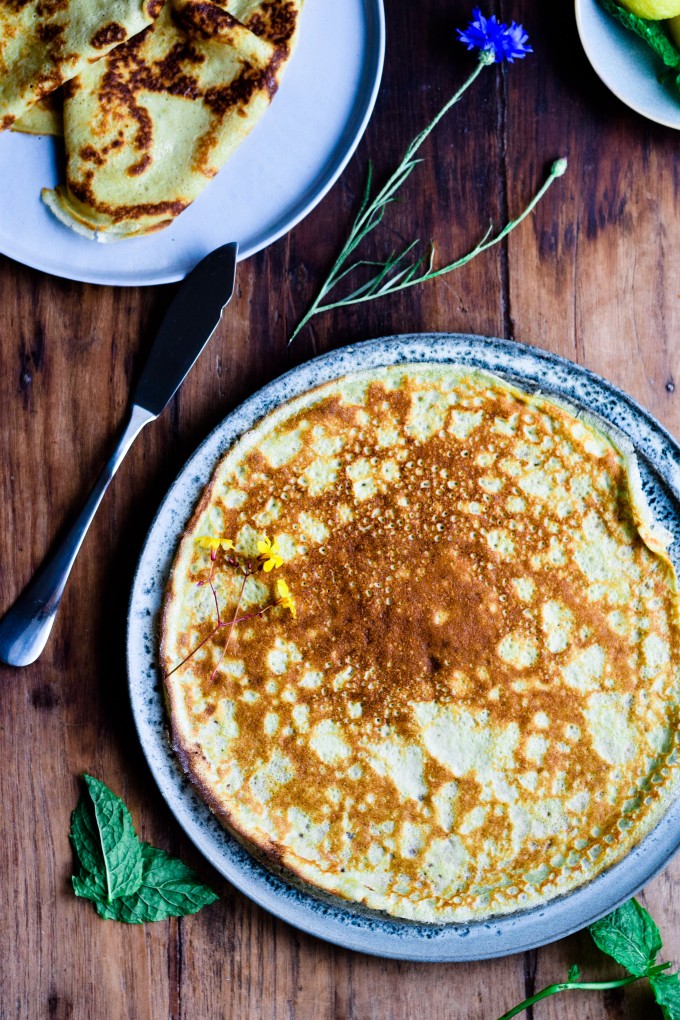 Thin crepe recipe
Super easy and incredibly tasty thin crepe recipe
6 dl (2.5 cup) milk
75 gr (2.6 oz) butter
6 eggs
160 gr (5.6 oz) flour
finely grated zest from 1 organic lemon
2 tbsp sugar
1/2 tsp salt
1/2 tsp ground cardamom
Mix flour, cardamom, sugar, salt and lemon zest in a bowl.

Mix eggs and milk well together in another bowl and pour into the flour bowl. Mix well and feel free to use a hand mixer.

Melt the butter in a pan and pour into the batter.

Pour a scoop of batter onto a hot pan and cook until the pancake is light brown on both sides. Continue until the bowl is empty. Add a little extra butter between every 2nd or 3rd pancake.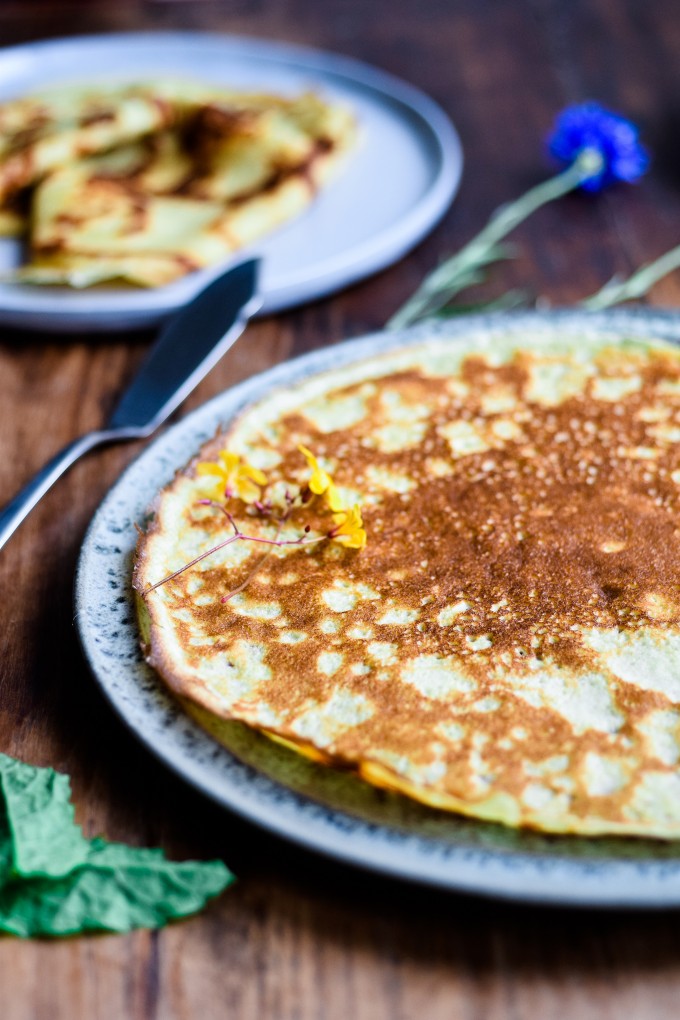 Thin crepe recipe with different fillings
A classic way to eat these crepes is to fill them with vanilla ice cream and some kind of jam for example blackcurrant. Or simply just eat them with sugar and a bit of fresh lemon juice.
For a bit more healthy version, one that makes it completely legal to enjoy these for breakfast, is to fill them with fresh fruit, yoghurt, nut butter and maybe just a tiny bit of finely chopped dark chocolate.
Well, actually anything goes. Fill these beauties with anything you want! I'm not judging… I've tried a looooot!