This cottage cheese salad with new Danish cherry tomatoes and fresh oregano is a real summer salad for the warm nights in the garden or on the balcony in my case! I just love that I'm able to go out on my balcony and grab some fresh oregano from my little mini balcony herb garden. Seriously, nothing beats that. Or maybe when the tomatoes out there have turned red and juicy, maybe that beats it! Big time…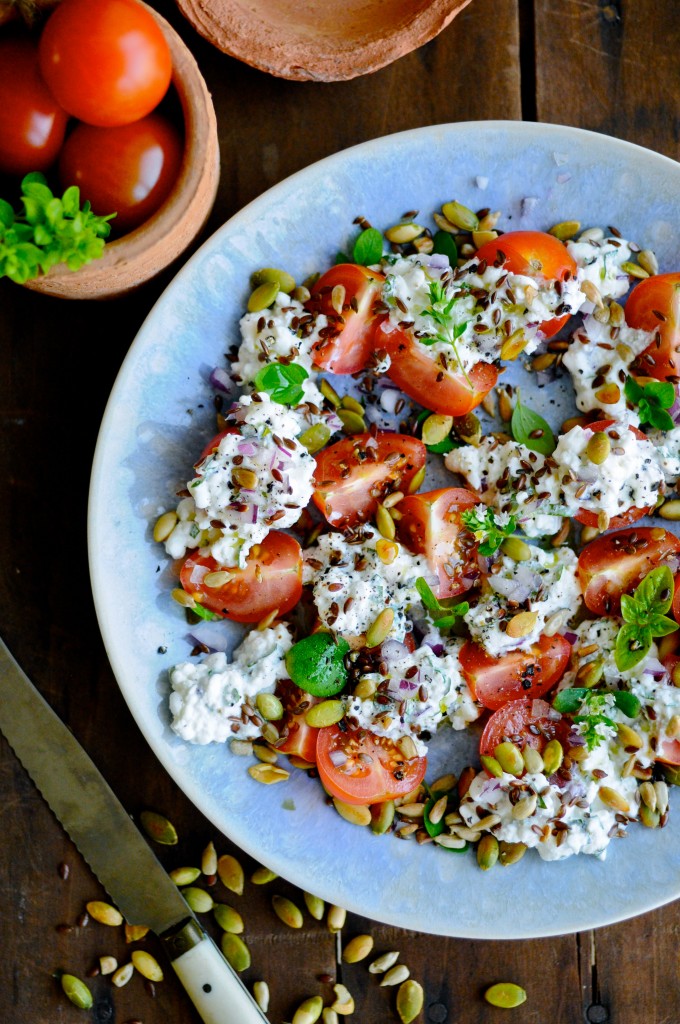 Cottage cheese salad with the best tomatoes (or maybe 2nd best!?!)
For my salad I've used the best Danish Organic tomatoes from a little farm shop outside of Copenhagen. And they are literally amazing! Maybe mine out on the balcony will taste just as good, lets hope so because I've given them LOOOTS of love, but until then I'm perfectly fine with these red beauties.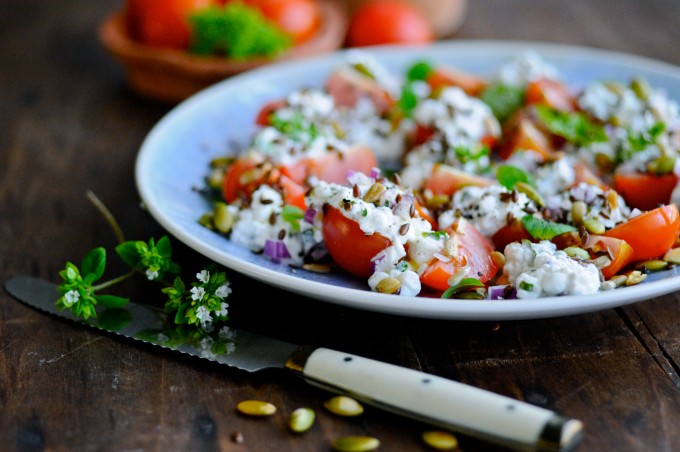 What to eat with the salad?
This cottage cheese salad will work totally fine on it's own as a lunch salad or maybe even breakfast salad, because why not? However, imagine serving this salad with a piece of grilled chicken or maybe even fish, that would be pretty awesome, right?!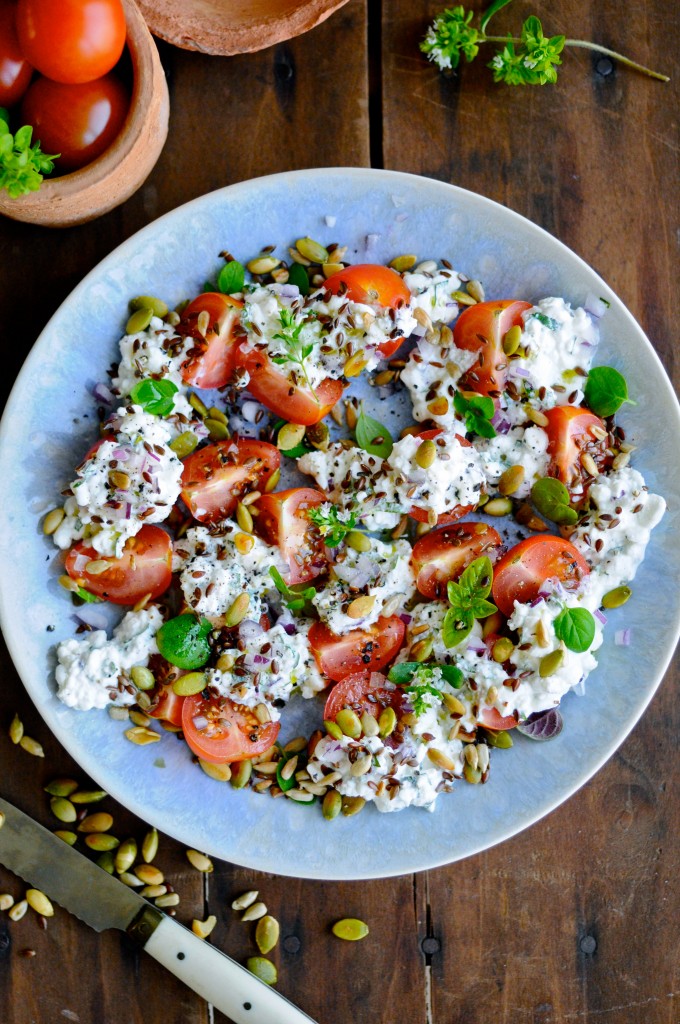 Cottage Cheese Salad with Tomatoes and Fresh Oregano
The most beautiful and tasteful summer salad. You need to try this cottage cheese salad!
250 gr cherry tomatoes
200 gr cottage cheese
2 tbsp finely chopped fresh oregano
1 heaped tbsp finely chopped red onion
freshly ground pepper
Topping
1 tbsp sunflower seeds
1 tbsp pumpkin seeds
1 tbsp flax seeds
salt
olive oil
Cut the cherry tomatoes into halves and place them on a big plate.

Coarsely chop the oregano and mix it with the cottage cheese and finely chopped red onions. Season with freshly grounded pepper.

Place the cottage cheese mixture over cherry tomatoes.

Toast the flax seeds on a dry pan and take them off the heat as soon as they start to pop a little.

Then toast the sunflower and pumpkin seeds until they begin to take on a little color.

Garnish the cottage cheese salad with toasted seeds, add extra fresh oregano, drizzle with good olive oil and finish with salt.