These easy cinnamon swirls – bite sized portions – are your new favorite afternoon snack or actually anytime of the day snack! Well, at least I hope so. Really they are sooo good. And on top of that way more healthier than your normal cinnamon swirls.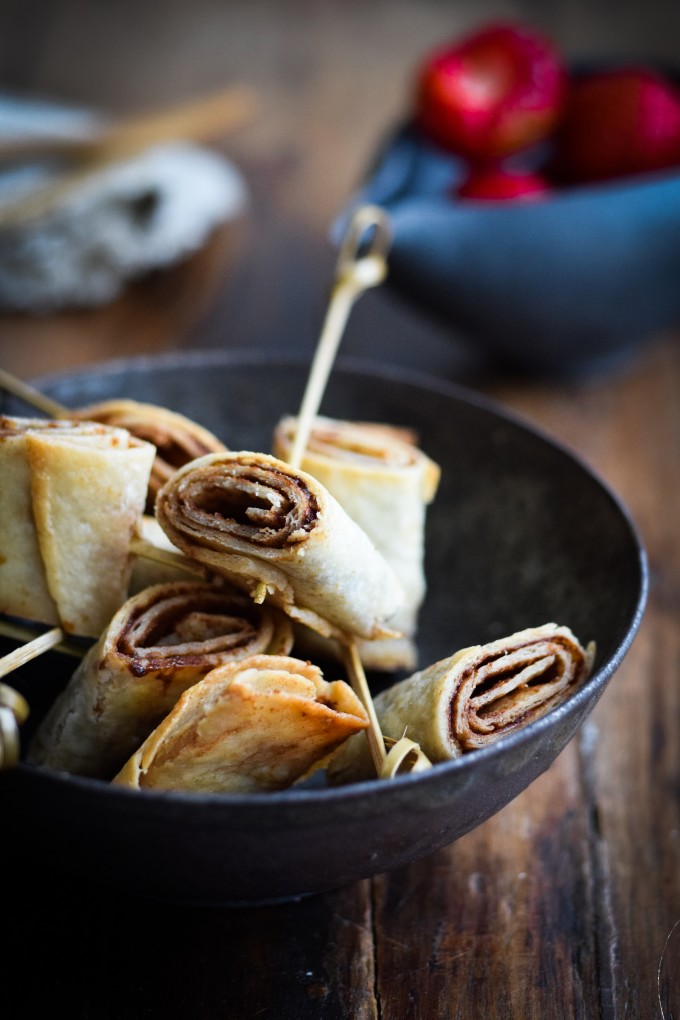 I know. I'm cheating a bit, when I call these cinnamon swirls but they taste a lot like them, so I guess I'll take the chance. And let me just say now that I have absolutely nothing against the good old traditional cinnamon swirl or buns for that matter. Not at all. In fact I'm all into those traditional Danish cinnamon swirls that my local organic bakery make. OMG they are the B O M B.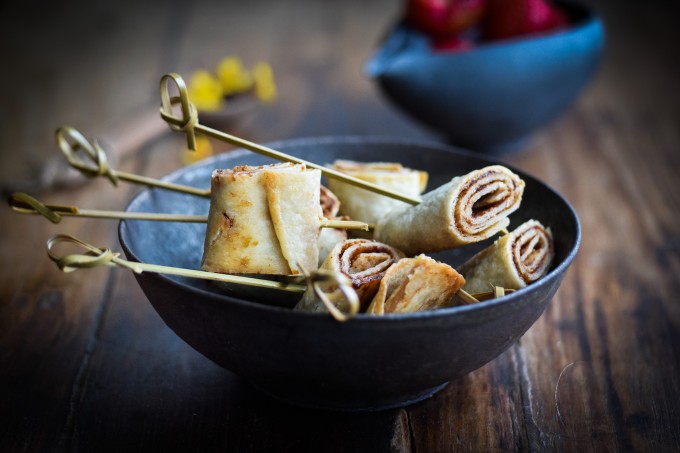 Easy Cinnamon Swirls
Super easy cinnamon swirls made with tortillas for a super fast treat
2 pcs. tortillas (I used a wholegrain version)
coconut oil
4 tbsp coconut sugar
1 tsp cinnamon
Spread the coconut oil out on the tortillas

Sprinkle with coconut sugar.

Sprinkle 1/2 teaspoon of cinnamon on each tortilla

Carefully roll the two tortillas and cut them into bite sized pieces. Place a toothpick or bamboo stick through the small cinnamon swirls and place them on a baking sheet

Bake them in the oven at 200 degrees (390 f) for 7-10 minutes, or until they turn light brown.

Enjoy!
Easy Cinnamon Swirls in less then 15 minutes
Another great thing about these mini cinnamon swirls is that they take literally no time to make. Less then 15 minutes and you have a yummy snack. It's all due to the fact that I use tortillas instead of a real dough. And in this case wholegrain tortillas (so we can feel extra good about ourselves).
Tortillas really do come in handy many times and this time is no exception. I hope you give it a try and please feel free to let me know what you think!