Last weekend I made this tasty and easy skillet flatbread recipe together with my son. We used the stinging nettle sprouts that we had foraged in the forest to decorate the breads and to make them even healthier.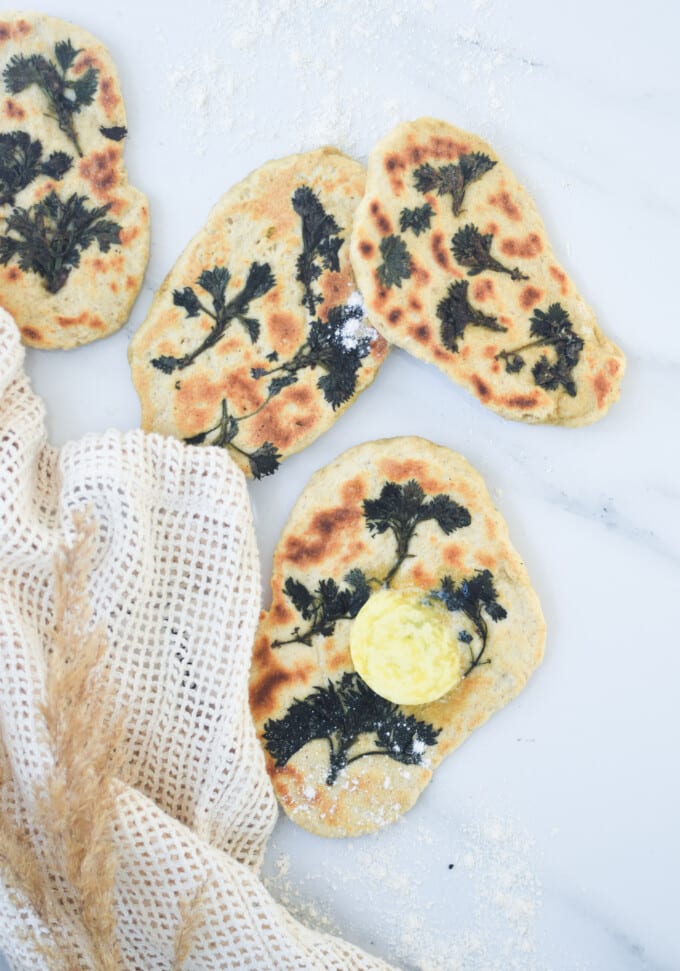 Spring means edible plants
Right now so many wonderful edible plants are everywhere around us. I live just right next to one of the most beautiful forests in Denmark, called Dyrehaven, and there me and my little family forage so many beautiful and tasty edible plants.
The nettle sprouts are really lovely to eat and super healthy. Just blanch them in boiling water before using them, so they don't sting anymore. And use a glove when picking them.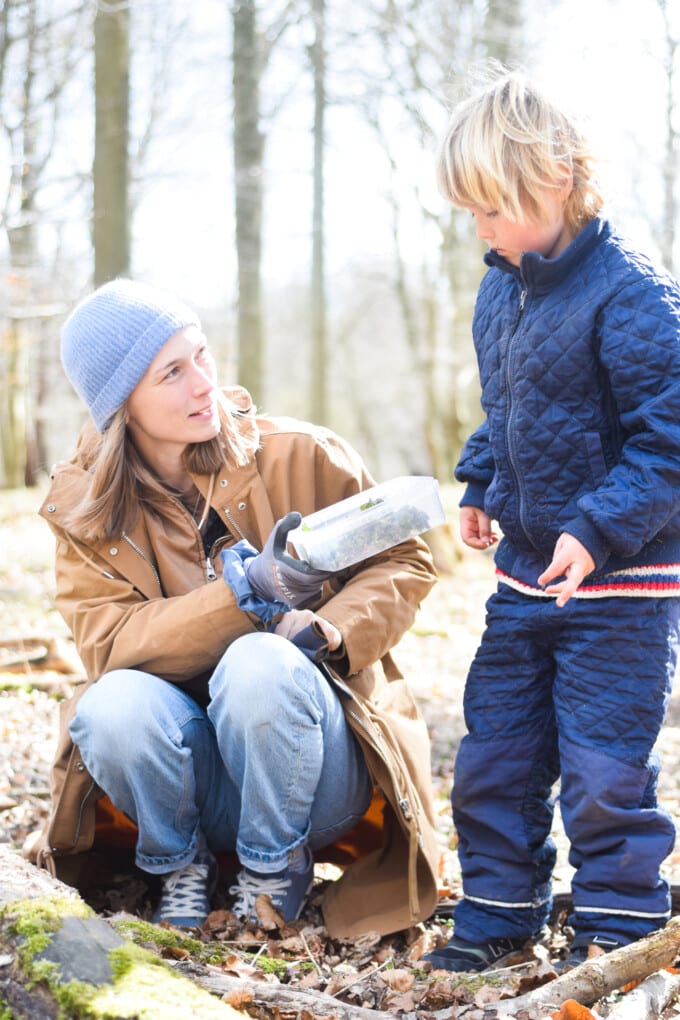 Really easy skillet flatbread recipe
These flatbreads are so easy to make. The recipe is simple and because I'm using baking powder there is no need for resting time. So you can make them pretty fast.
I've used stinging nettle sprouts for this recipe but feel free to use any other edible sprouts i.e. ground elder. Or use wild edible herbs when they start to show up ind the forest.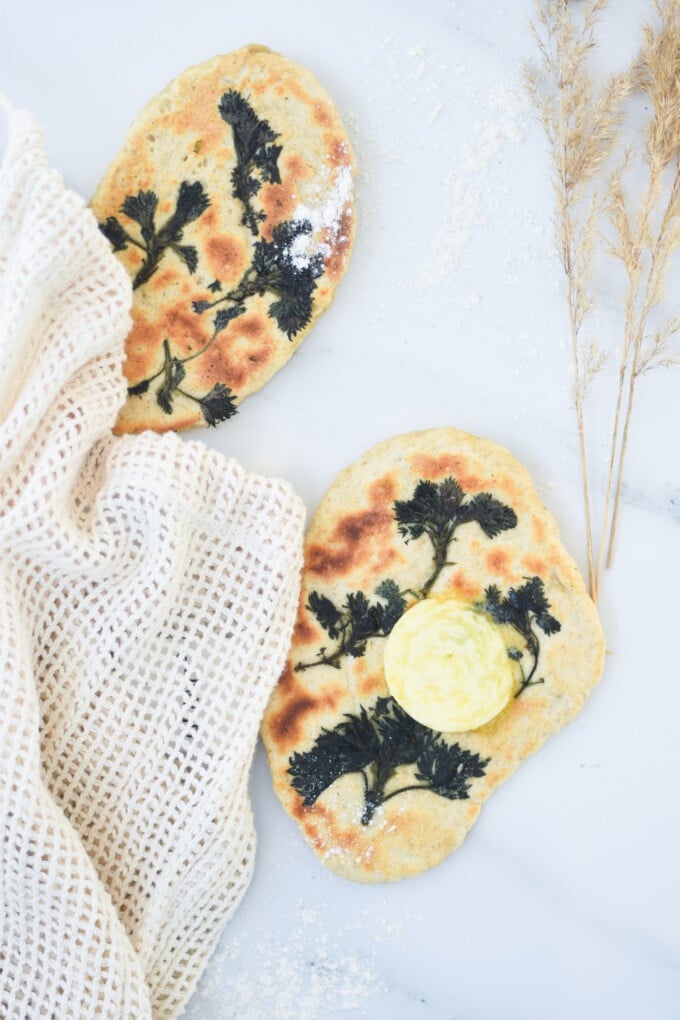 Easy skillet flatbread with common nettle sprouts
2 handfuls stinging nettle sprouts
300 grams All-purpose flour
2 tsp baking powder
1,5 tsp flake salt
1/2 dl olive oil
2 dl buttermilk
Rinse of any dirt from the nettle sprouts.

Bring water to a boil.

Blanch the nettles in the boiling water for 30 seconds. Drain and pour over icecold water. Drain completely.

Pour flour into a mixing bowl.

Add baking powder and salt and mix.

Add olive oil and buttermilk and mix together into a dough.

Knead the dough and divide into 8 pieces.

Put some flour on the table.

Take one piece of dough and press the dough a little with your hand. Decorate the bread with nettle sprouts and roll out the flatbread to a thickness of about 1/2 cm. Continue with the rest of the flatbreads.

Heat a frying pan.

Bake 2 or 3 breads at a time a few minutes on each side until they are baked through and golden brown.

Serve the flatbreads with cold butter that will melt on the warm flatbreads. Yummy!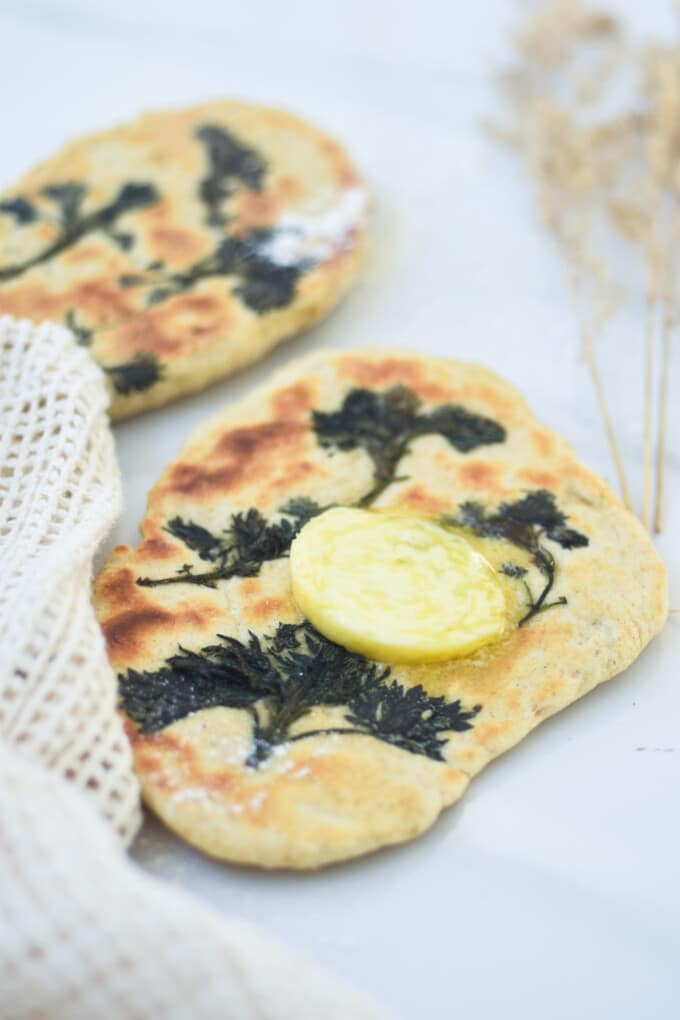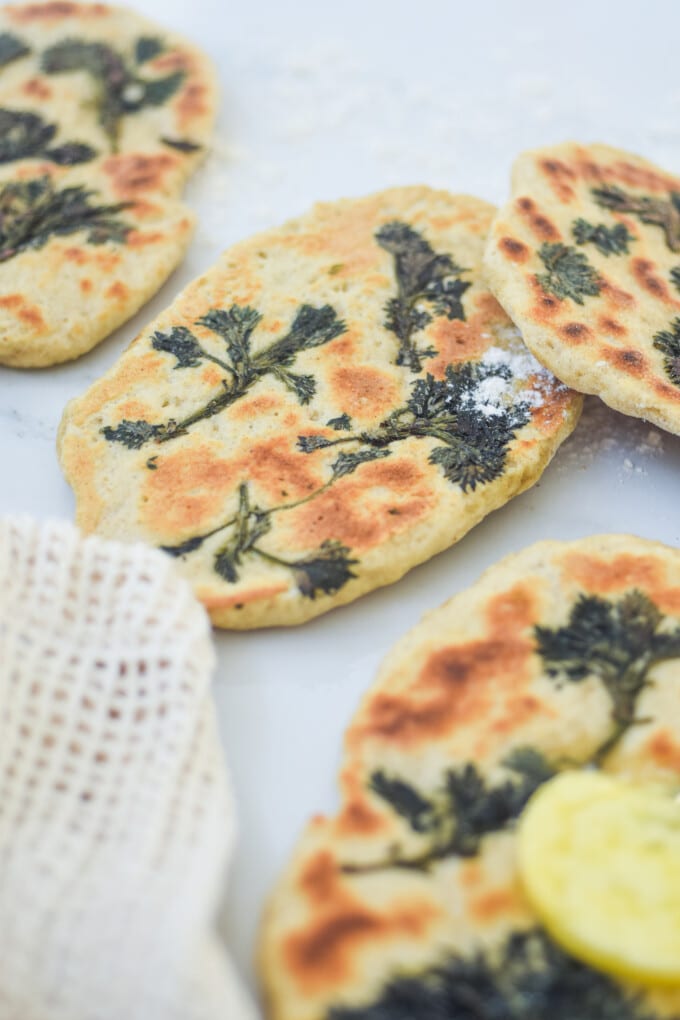 New theme on Karlas Nordic Kitchen
This post is the first in a new series here on Karlas Nordic Kitchen. I've had this Nordic food blog for about 7 years now and I think it's time for something new.
So, from now on, this blog will mainly consist of recipes with edible plants and fruits that you can forage in the woods. Exciting right?! And why is this?
The answer is pretty straight forward. Because this is what I do with my little family of 4. Me and my husband and our two boys age 6 and 2 spend all our free time in the forest. And especially on foraging beautiful and tasty edible plants and fruits. So it makes so much sense that this is what I want to write about on Karlas Nordic Kitchen. Don't you think?