On my last day visiting my husband Mikkel in Iceland, where he is working at the moment, we had dinner at Fish Company in Reykjavik and I want to share with you my dining experience, since it was definitely some of the best Icelandic food that I have had, while staying in Reykjavik.
Fish Factory is located in the centre of Reykjavik and it's a cozy little restaurant that serves excellent food! Vi had two different courses each while we were there that we shared, so we got to taste four different dishes. As the name of the restaurant indicates they serve fish and some great fish! We had fish both for our first and main course and it was tasty and perfectly prepared. Well, now let me take you through the menu:
Icelandic Food at it's best
My first course was deepfried cod cheeks and fried scallops with cauliflower pureé and cauliflower couscous, smoked icelandic skyr & smoked cod foam. Incredibly tasty and beautifully presented! Along with the first course we had the best homemade sourdough bread with some homemade butter that was smoked and last but not least some Icelandic lava salt. The bread was SO good that I couldn't stop myself. Normally, I don't eat bread, but I make exceptions when the bread is irresistible and this one was!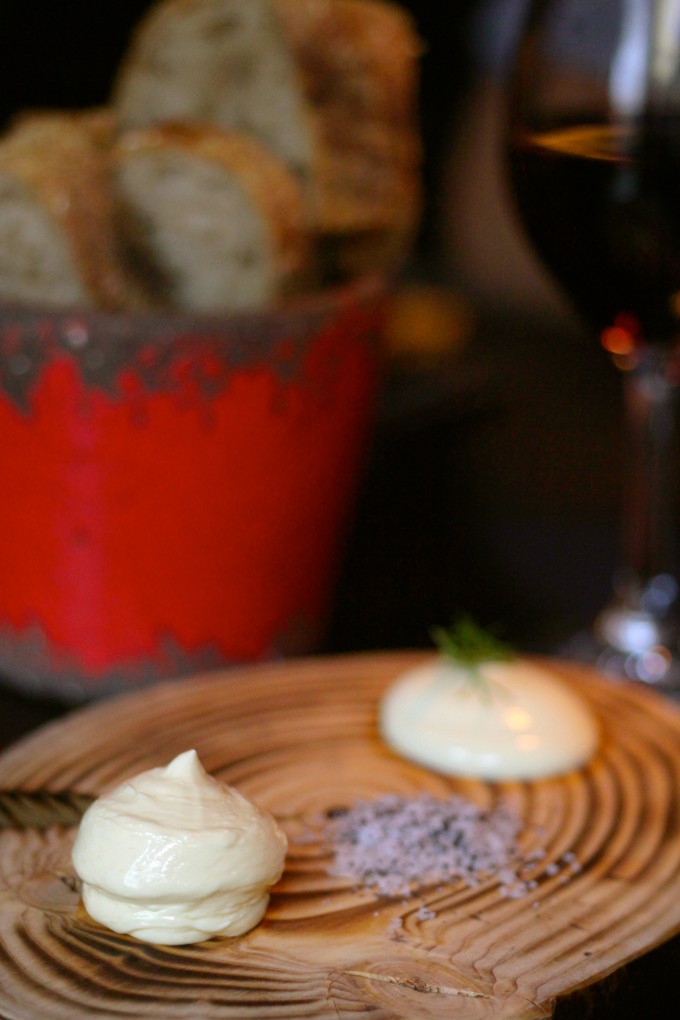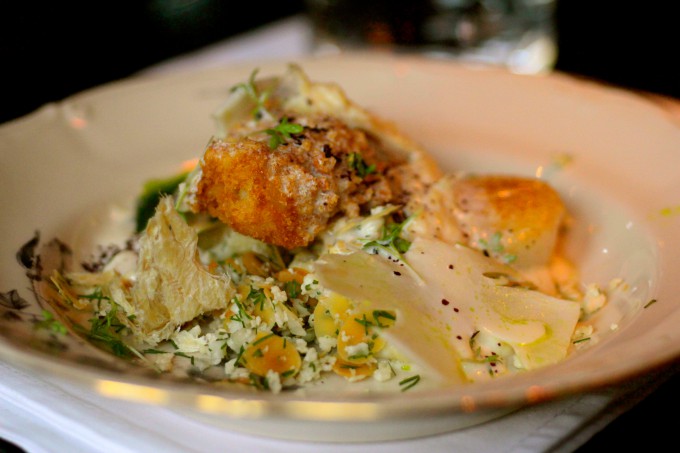 Mikkels first couse was sous vide burnt perch with marinated shrimps and wild garlic mayonnaise, pickled celery, chicken skin crisps and chicken stock. Again a beautifully presented dish and a quite interesting match with the perch and the chicken stock and crispy chicken skin. But it worked and tasted really good!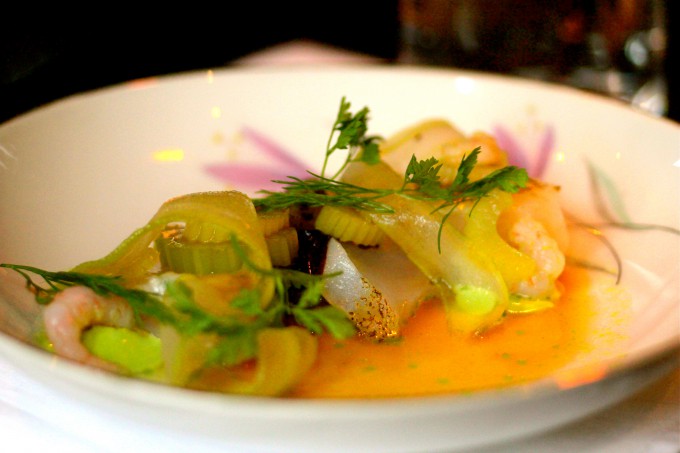 For the main course I had the panfried prime of lamb and rough lambshank, rhubarb jam and beetroot gel, salt baked red onion and lamb beetroot glace. Oh my what a dish! The lamb was so tender and had the most wonderful flavor. Mikkel was quite jealous and I wasn't that willing to share!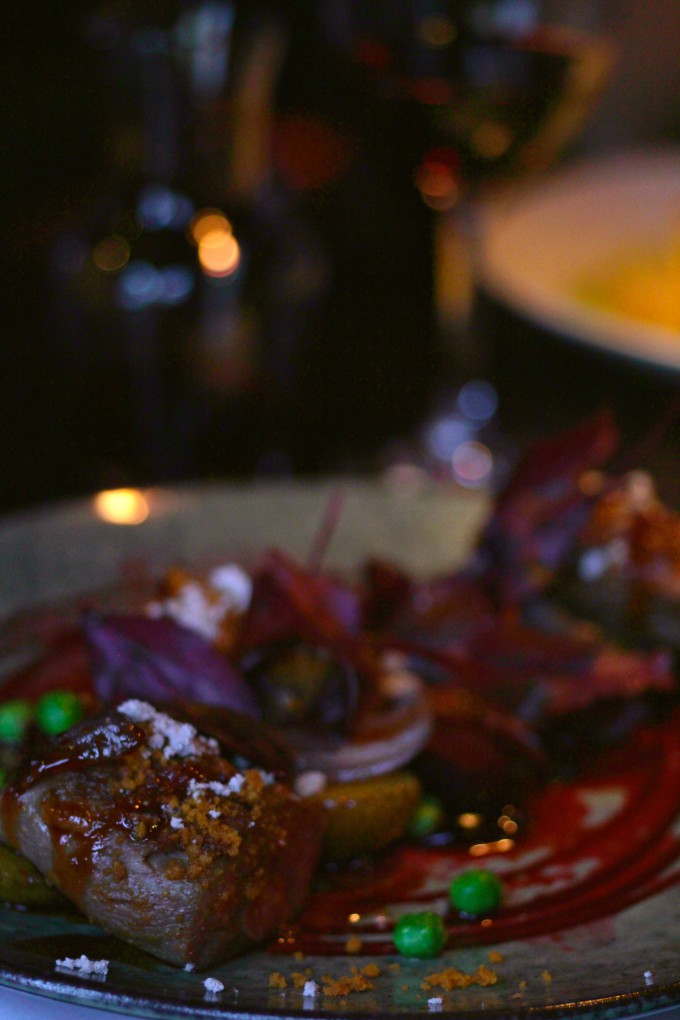 However, Mikkels main course wasn't that bad either! Actually it was pretty darn good. He had the slowly cooked and rolled arctic char with scallops, smoked apple sauce and cured and burnt lobster with beer sauce.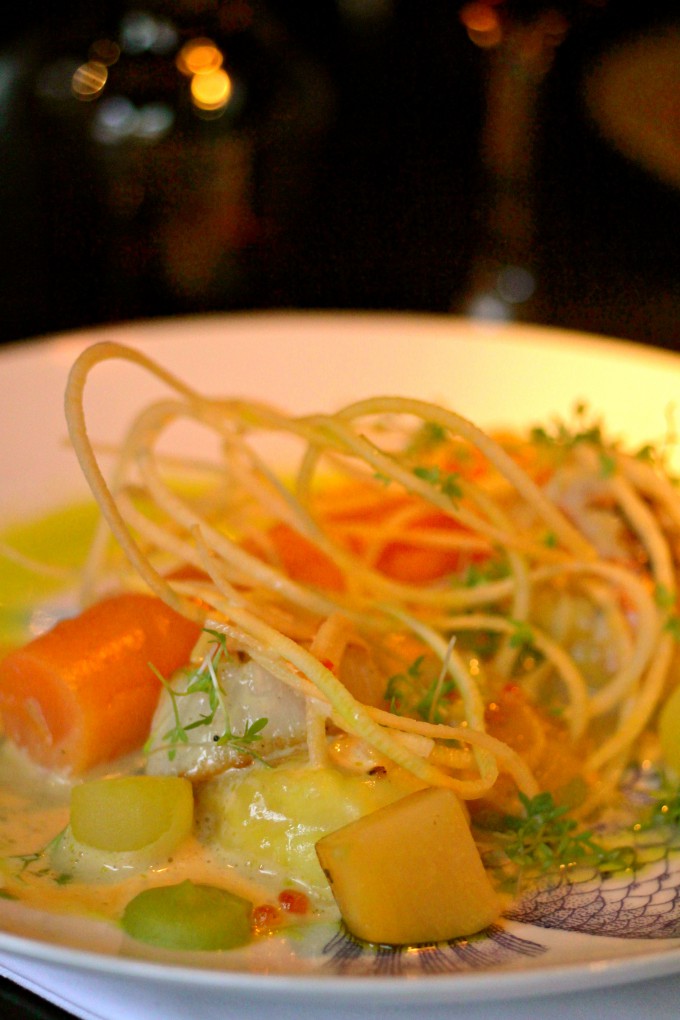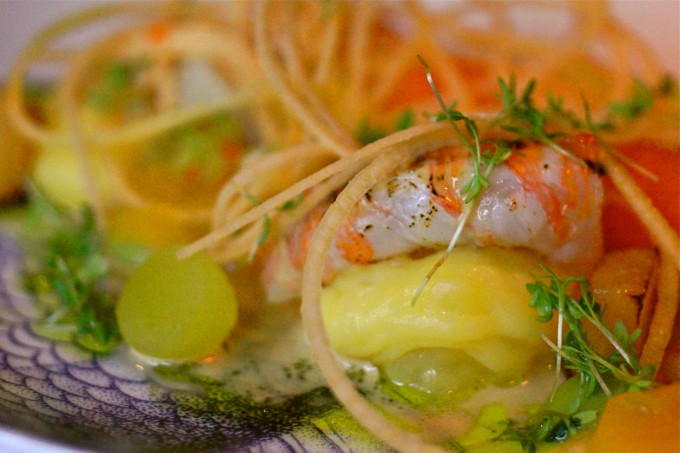 Having enjoyed the four dishes, we were quite full and both agreed on this evening being one of the best dining experiences in Reykjavik. If you ever visit the Icelandic capital, I can highly recommend paying a visit to the fish company. Before I let you go, let me just say that the service was also a real pleasure. Our waiter was sweet, helpful and really made an effort into making sure that we had the best evening. So, all in all, I can really recommend going for dinner at the fish company. Without a doubt some of the best Icelandic food in Reykjavik.