I often make this easy salmon salad with dill mayo whenever Mikkel brings home a smoked wild salmon from Iceland. He is often in Iceland and the best thing he can get for me as a present is wild Icelandic salmon which is without a doubt the best smoked salmon you can get.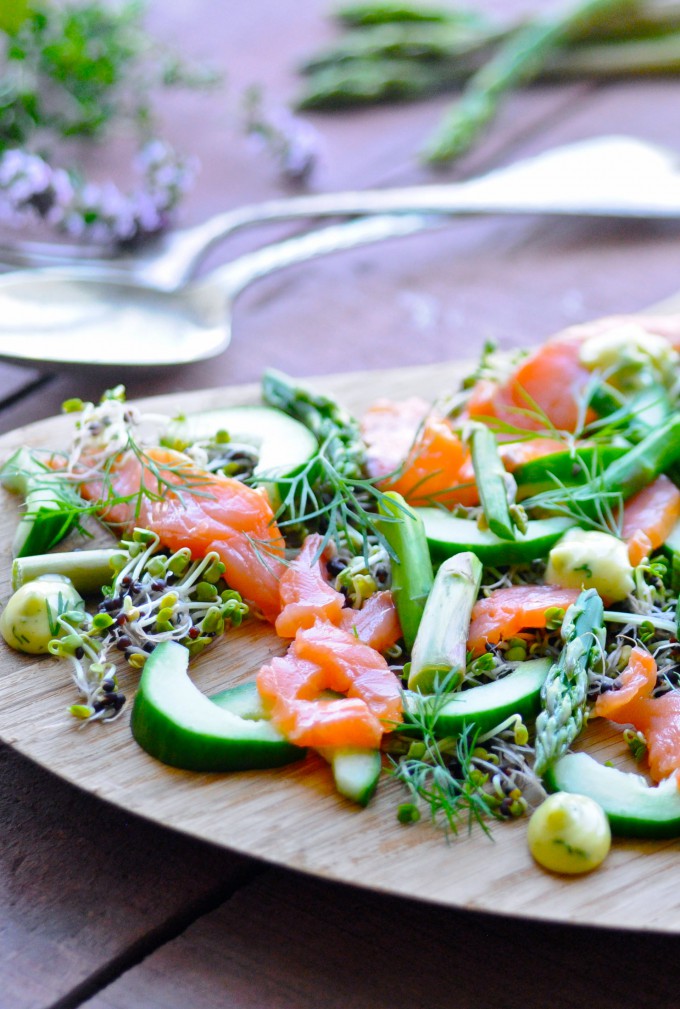 Salmon salad with dill mayo AND homegrown sprouts
This dill mayo is made from scratch, but if you don't have the time you can easily buy a high quality mayo and mix it with some fresh dill. The sprouts you see on the pictures are homegrown. I grow so many different kinds of sprouts in my many sprouting boxes at home and I love the fact that I always have fresh sprouts in the fridge to spice up a salad or just for garnish which makes any dish look so much prettier.
The sprouts are packed with nutrients that are good for you the and the number of different sprouts that are available is endless. My favorite ones are broccoli, radish, lucerne, mung bean, mustard and red cabbage sprouts. If you are in the search for a new hobby, give sprouts a try! I think you'll be hooked.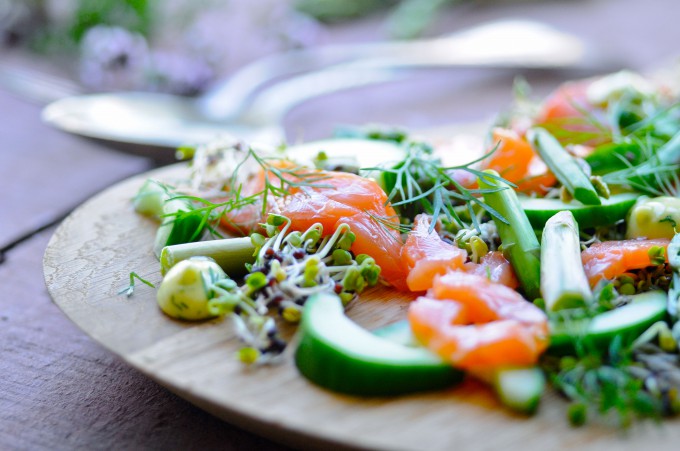 Salmon salad with dill mayo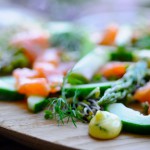 Homemade dill mayonnaise (Make your own mayonnaise from scratch or simply just mix a high quality mayonnaise with fresh dill)
Salmon
Sprouts (e.g. mung bean sprouts or lucerne sprouts)
Cucumber
Green asparagus
Pour boiling water over the green asparagus and let soak for a few minutes. Drain and cut into suitable pieces.
Scrape out the seeds of the cucumber and cut it into small slices.
Cut salmon into fine pieces.
Serve all the ingredients on a board as a salad.
Garnish with sprouts, dill mayo and with some extra dill, if you desire.