This slow cooker apple butter recipe is what will get you up in the morning during these cold and dark winter mornings. I'm telling you. Put this apple butter on top of your morning porridge, yoghurt or toasted bread and you'll forget all about problems at work, with your partner, kids whatever. It's literally that good.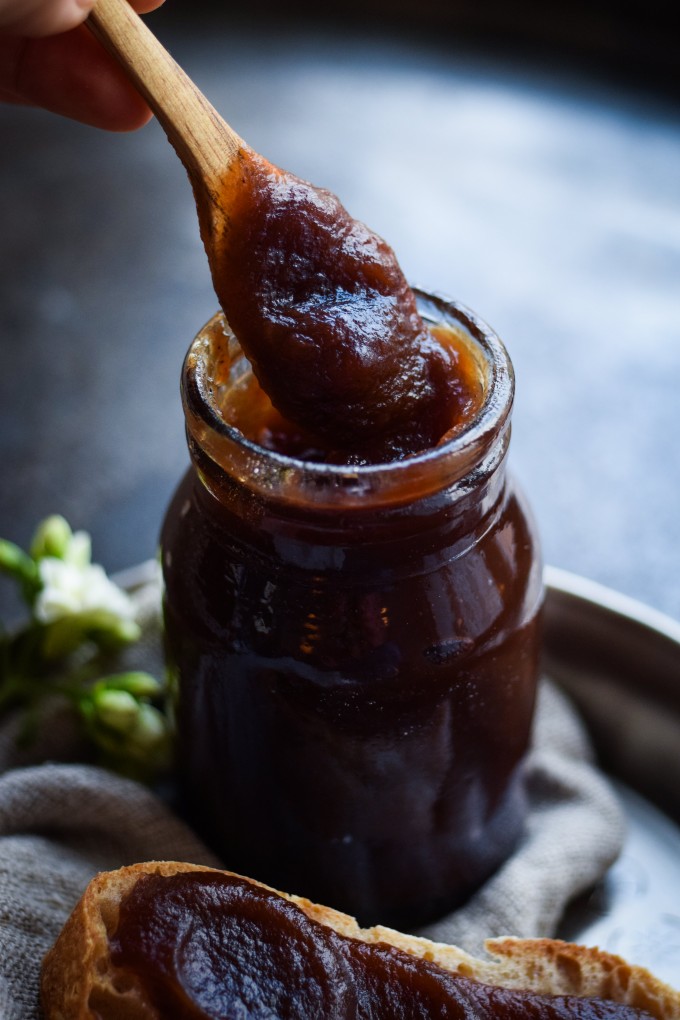 First time making a slow cooker apple butter recipe but not last!
Definitely not the last time. I'm going to make this so many times forward. It's perfectly sweet and sour at the same time. And the added cinnamon just makes it even more delicious and very Christmassy like, which we like these days, don't we?
Personally, I'm that big a fan of the holiday that I just want everything to taste a bit like Christmas. So I find myself putting cinnamon, nutmeg, cardamom etc. in almost anything at the moment. A bit crazy I know, but I can't help it.
Slow cooker apple butter recipe
The best slow cooker apple butter recipe with Danish apples and flavoured woth vanilla and cinnamon
7 red apples
50 gr. (0.3 oz) cane sugar
70 gr (0.5 oz) demerara sugar (or light muscovado sugar)
1/2 tsp pure vanilla bean powder (or 1 vanilla bean)
3 pcs cinnamon sticks
Peel apples and remove the core. Cut them into medium sized pieces and put them in your slowcooker.

Add sugar and spices and 1/2 dl. water (0.2 cup)

Cover and set the slow cooker on (low) and timer at 10 hours. Preferrably the evening before.

After 10 hours. Pour the boiled apples into a food processor and blend until a puree.

Pour the apple sauce back and set the slow cooker on 2 (high).

Cook without lid for 2 hours while stirring occasionally, so the apple sauce can thicken into a delicious apple butter.

Spoon the finished apple butter into a jar and refrigerate.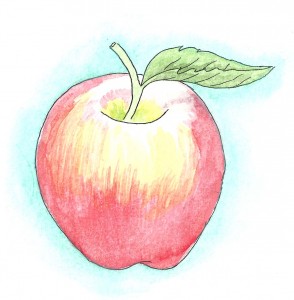 Slow cooker apple butter as filling in my Danish round pancakes "æbleskiver"
And then I have this crazy idea to use my slow cooker apple butter as filling in my traditional Danish round pancakes. How does that sound? Great, right? I can't wait to try it and I have a strong feeling that this new edition of an old school classic is going to be a new darling in my family.