This celery root salad is a favorite of mine! I use a very special ingredient for this one that literally just takes this salad to a whole nother level. It's a true Danish ingredient that we treasure really high here in Denmark and that you will probably find on the menu in most Danish Michelin restaurants!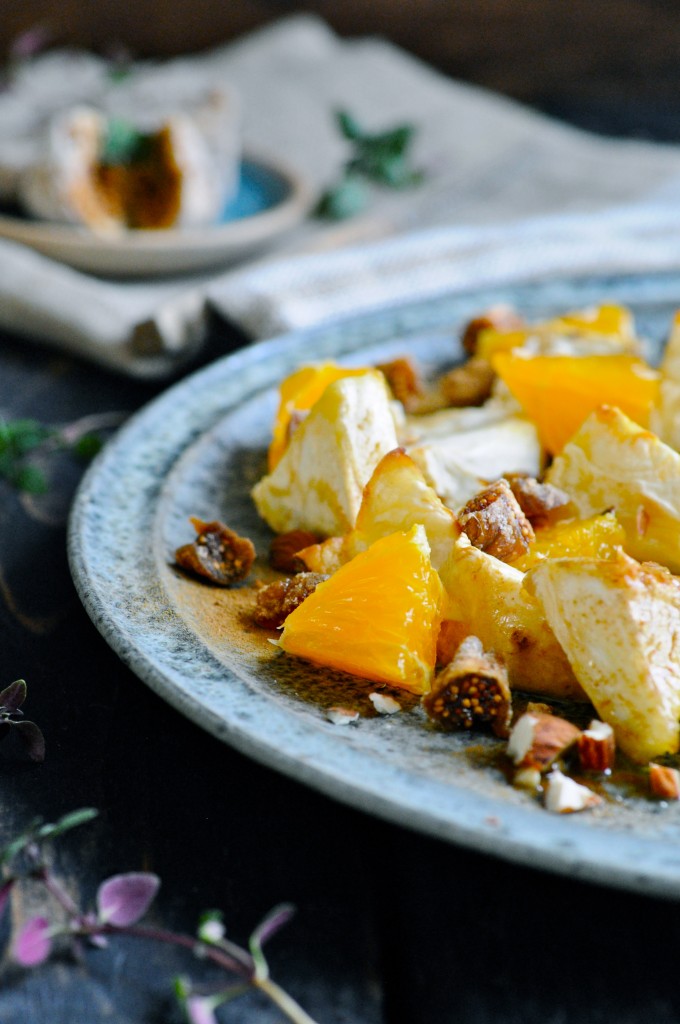 Celery Root Salad with…
Yay, it's liquorice that I'm all obsessed with! As in this kind of fine liquorice powder. You don't get a very dominating taste but it simply just compliments the ingredients and brings out all the amazing flavours. It kind of in a way make the other ingredients taste even better. And then of course it has it's own very distinctive taste that i personally just LOVE!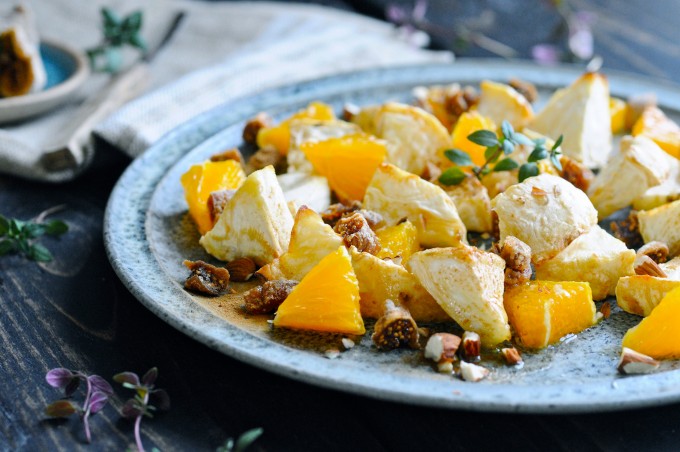 Celery Root Salad with Liquorice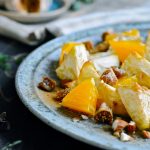 Super delicious and a bit out of the ordinary. Try this celery root salad with a Danish darling – liquorice.
500 gr (18 oz) peeled celery root
1 big orange
3-4 pcs dried figs
1 handful slightly toasted almonds
liquorice powder
fresh thyme
olive oil
salt
Cut the celery root into small triangles.

Toss the pieces with olive oil and salt.

Place them on a baking sheet and bake in the oven until they are tender. Appox. 25 min. at 200 gr. (390 f)

Peel the orange, remove the white middle and also cut it into small triangles.

Chop the dried figs in small pieces and toast the almonds shortly on a dry pan. Chop the toasted almonds roughly.

Place the baked celery root on a dish along with pieces of orange + excess juice.

Sprinkle with chopped figs and almonds.

Finally finish with a nice sprinkle of licorice powder, freshly chopped thyme, and a good olive oil.