This pearl barley risotto with Hokkaido pumpkin is a nice alternative to the classic risotto. It's a little bit more healthy due to the whole grains in pearl barley. It has a bit more texture, which I personally really like and then it tastes amazing. It's actually my favorite risotto style recipe and I make this one again and again.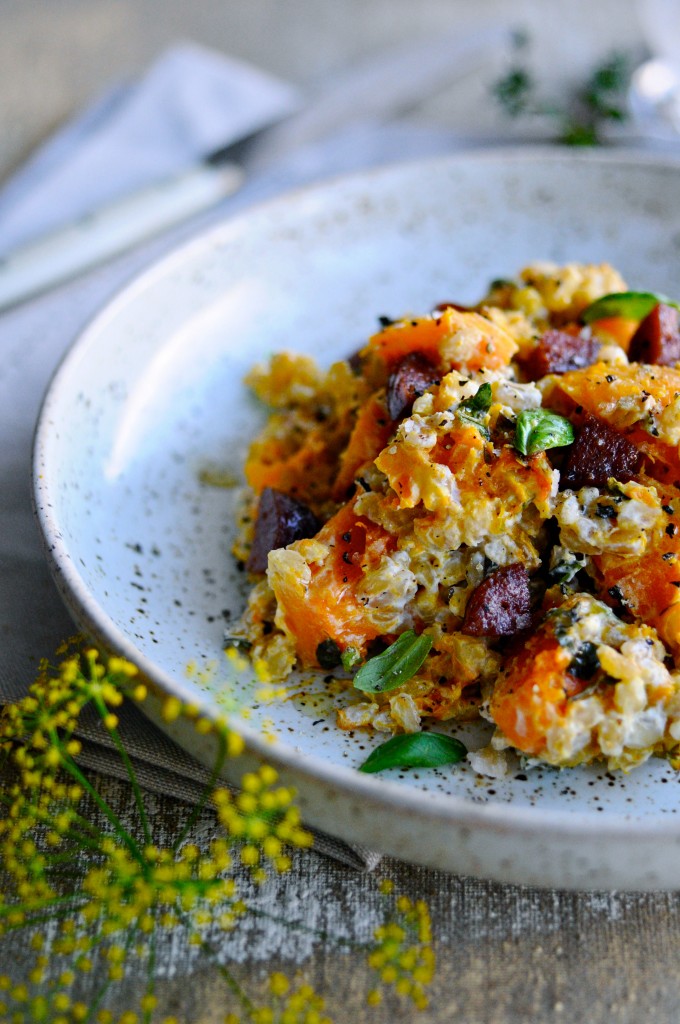 Pearl barley risotto with my favorite ingredients
Because I make so much food all the time on KNK and on my Danish food blog, it's not that often that I make some recipes over and over again, cause I'm always experimenting. Trying something new and different. But this one, this recipe, is something else. I really crave this one so often, so it's actually one of those recipes that HAS to be made more than once in my little kitchen.
It includes some of my favorite ingredients. Chorizo, don't we all love that?! Same goes for ricotta. Is there anything we can't use that for? And then there's the whole grains, where I might be the greatest fan ever. You know, I even wrote an e-cookbook about those whole grains!
So here you go, give it a shot and let me know if you like it, just as much as I do!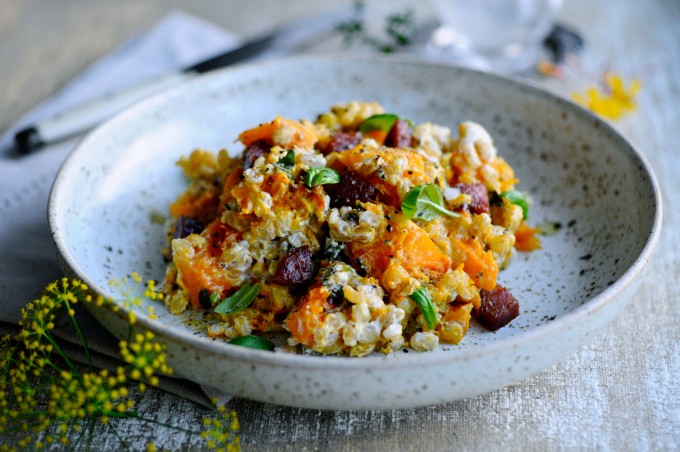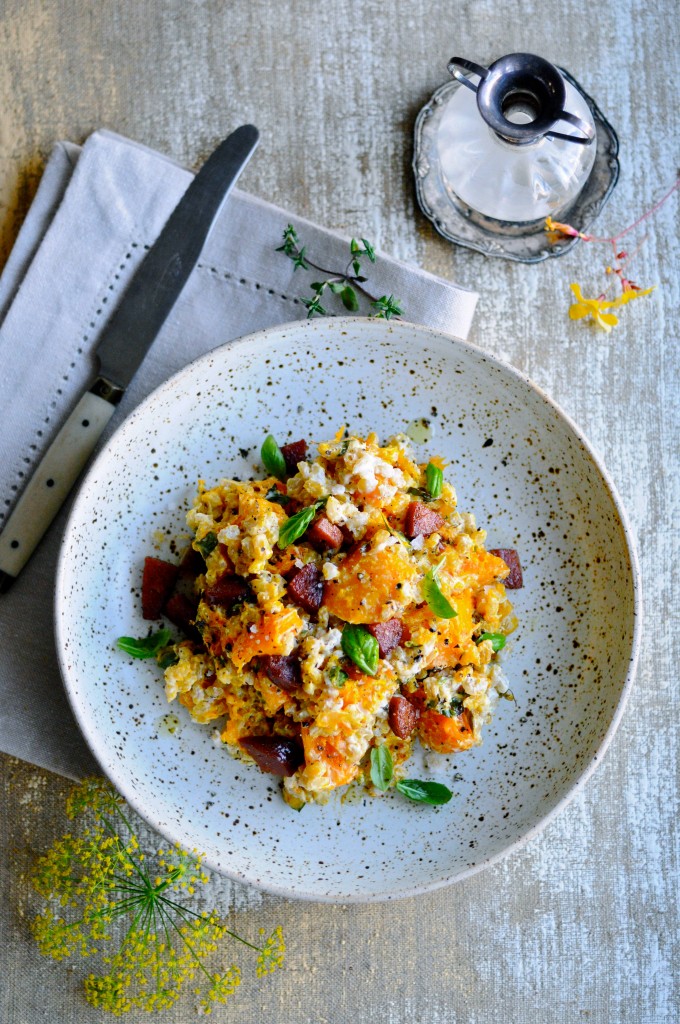 Barley Risotto with Hokkaido Pumpkin and Chorizo
Super yummy and satisfying pearl barley risotto with Hokkaido pumpkin. Make something different than your average risotto with this pearl barley risotto!
2 dl (0.8 cup) pearl barley
1/2 hokkaido pumpkin
lots of fresh thyme
freshly ground pepper
salt
olive oil
100 gr (3.5 oz) chorizo ((I used an organic one with jalapenos))
125 gr (4.4 oz) ricotta cheese
1 handful fresh basil
Boil the pearl barley in plenty of water with a little bit of salt until done.

Peel the hokkaido pumpkin, remove the seeds and cut into medium sized bites.

Mix the pieces with olive oil, salt, pepper and lots of fresh thyme.

Bake the pumpkin in a 200 degrees (390f) warm oven for approx. 20-25 minutes or until they are tender.

Chop the chorizo ​​into small pieces and fry them for a few minutes on a hot pan.

Mix the ricotta cheese together with the warm pearl barley. Add the baked pumpkin and last coarsely chopped fresh basil.

Serve the pearl barley risotto right away with crispy chorizo ​​and sprinkle with salt and freshly squeezed pepper. Enjoy!