Chicken and cheese quesadilla with mango and avocado – a combination of four favorite ingredients that really just can't go wrong! For this recipe I've used a rye tortilla to make it a bit more healthy and to get more of those great fibres. In Denmark, you can get almost any kind of flour product in a rye version including tortillas, but if you're not able to get a hold of the rye tortillas, just go for another whole grain version.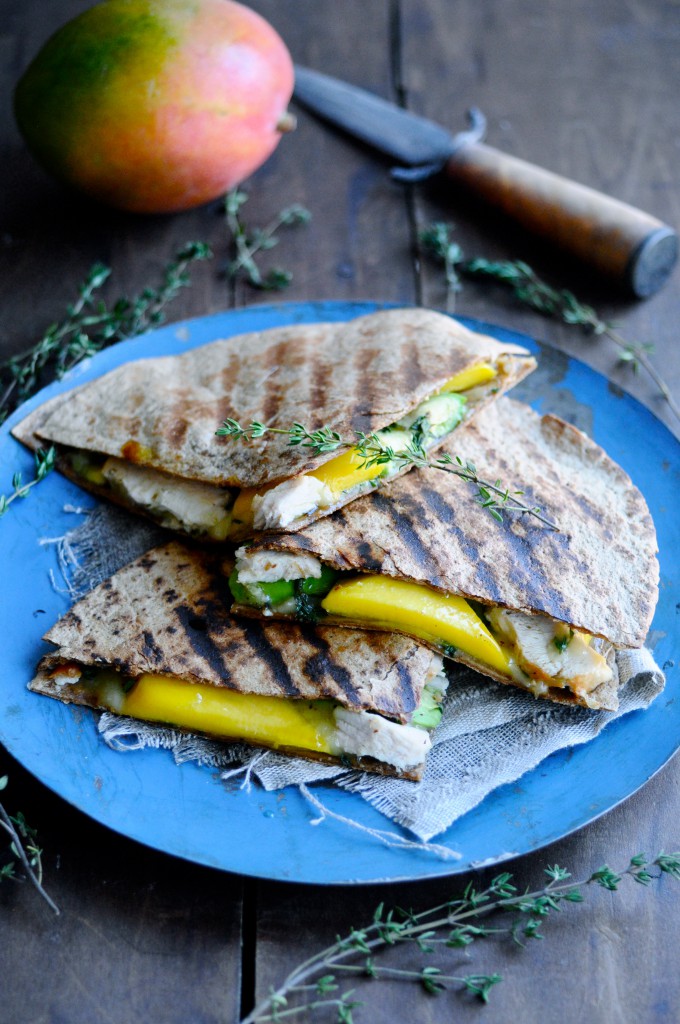 Chicken and cheese quesadilla in less than 30 minutes
The great thing about these whole grain tortillas is that you can have a healthy and satisfying meal in less than 30 minutes, or maybe even shorter depending on your type of filling. On busy days my meal often consists of a warm and crispy quesadilla like this chicken and cheese quesadilla or sometimes just a tortilla pizza with "whatever's in the fridge". Oh yes and of course another favorite of mine, crispy rye tortilla with different dips like hummus, guacamole or homemade salsa. Yum!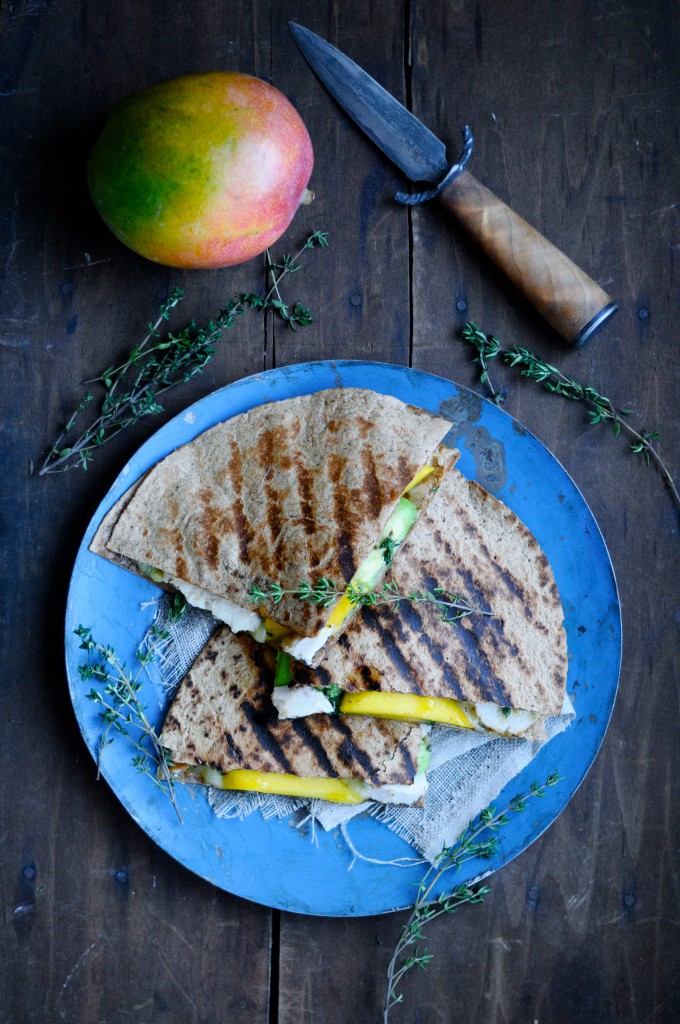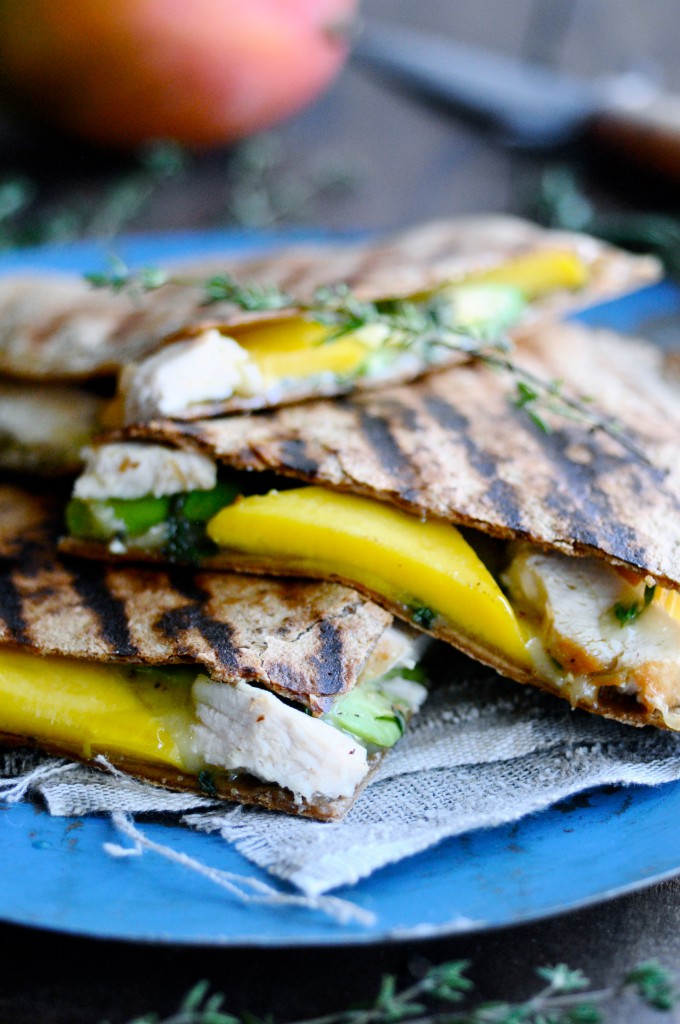 Chicken and cheese quesadilla with mango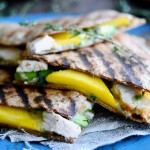 4 rye tortillas (or any other wholegrain tortilla)
1 large organic chicken breast
1 small mango
1 avocado
125 gr. shredded gouda
2 tbsp. fresh chopped thyme
Salt and pepper
Fry the chicken breast on a hot pan until it is cooked through and season it with salt and freshly ground pepper.
Cut the breast into slices.
Cut the mango into thin slices.
Put the chicken pieces on a rye tortilla followed by mango, avocado and shredded cheese and finish with lots of fresh thyme.
Sprinkle with freshly ground pepper and a little salt.
Place a rye tortilla on top and bake the quesadilla on a dry grill pan over high heat for about 1-2 minutes on each side, until the cheese begins to melt and the quesadilla gets beautiful marks from the grill pan.
Continue the same way with the last quesadilla.
Serve immediately.