I made these lovely little Christmas date balls the other day. I often make date balls with nuts or coconut because it's always nice to have a little healthy treat in the house. This time I've added some Christmas flavors to the date, almond and cashew balls and it's so good!
They taste  like a classic Christmas cookie, only you are able to enjoy it fully without any guilt as they consist only of natural ingredients. No added sugar, no refined flour or saturated fat, only the natural sugar from the dates and the unsaturated fats from almonds.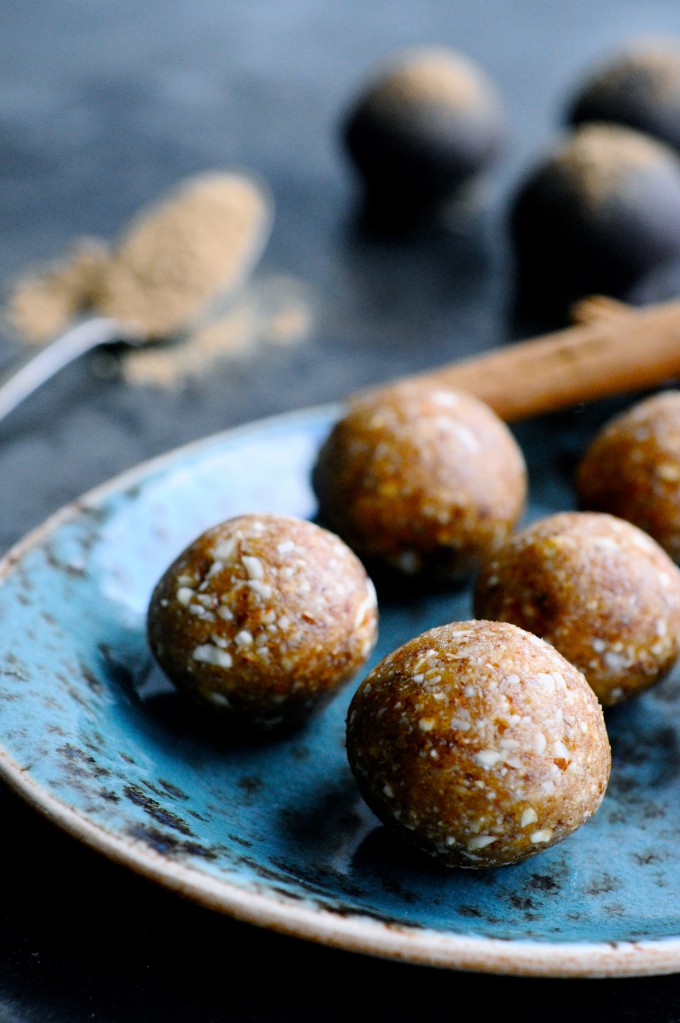 Christmas Date Balls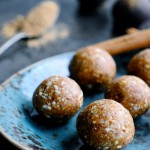 5.3 oz 150 gr. pitted Medjool dates
1.7 oz 50 gr. almonds
1.7 oz 50 gr. unsalted cashews
1 tsp. Cookie spice – I used a mixture of ginger (cinnamon, white pepper and cardamom)
Optional (Dark chocolate 80 %)
Put dates, cashews, almonds and cookie spice in a food processor and blend until you have a coherent dough.
Form small balls of dough and dip them in dark chocolate, if you like.
Keep the christmas date balls in an airtight box in the fridge.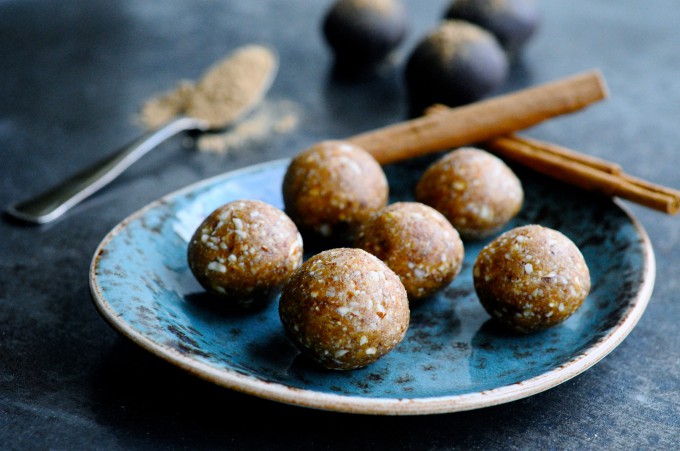 Christmas Date Balls + Another Healthy Christmas Treat
I can highly recommend dipping the Christmas date balls in dark chocolate. It's really good! And then maybe sprinkle some extra cookie spice on top of them. I made a double batch the other day and they are already gone! Need to make some more SOON!
I actually also just took out the most wonderful madeleine cakes from the oven, which I will show you soon here on the blog. I've made them healthier than the classic recipe by replacing the flour with almond flour and used applesauce and coconut palm sugar to sweeten them instead of refined sugar. And then I've once again added some Christmas flavors. This time I added ground cloves, cinnamon and ginger and our whole house smells like Christmas right now, which is just fine by me!