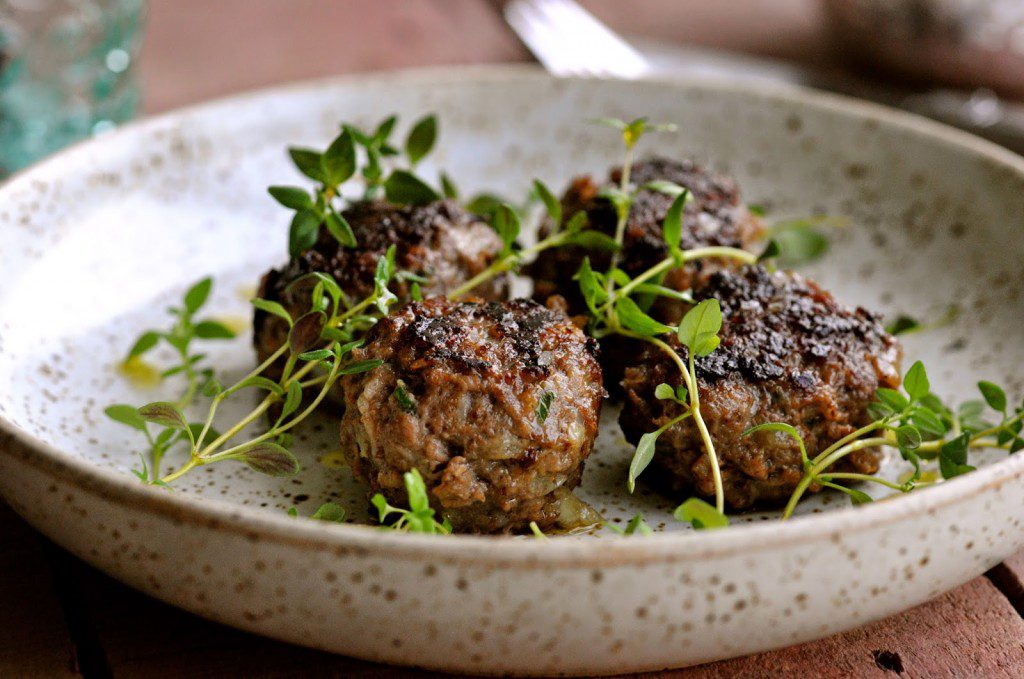 These deer meatballs are actually very easy to make and something we eat a lot in the Nordic countries. Venison is a great source of protein and it contains less fat than for example pork or beef because the animal is always on the move. In Denmark and Sweden and Norway as well, we would typically eat these deer meatballs with potatoes, gravy and lingon berries.

Deer Meatballs with Thyme and Bacon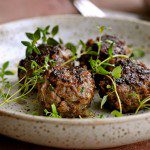 500 gr. (18 oz) ground Venison
100 gr. (3.5 oz) smoked organic bacon (½ inch pieces)
2 heaping tbsp fresh chopped thyme
1 onion (grated)
1 egg
2 tbsp. breadcrumbs
1 tsp. salt
¼ tsp. pepper
1 pinch of freshly grated nutmeg
Butter
Cut the bacon slices into small pieces and fry a few minutes in a dry pan until lightly browned. Set aside and let it cool completely on a paper towel.
Combine the venison, bacon pieces, thyme, nutmeg, onion, egg, bread crumbs, salt and pepper and mix well. Put butter in frying pan and melt on med-low heat. Shape the mixture into small meatballs and fry until cooked through. Serve with a salad with dried cranberries and pistachios.