If there is something I love, it's a healthy avocado breakfast! It really doesn't get any better than that. I eat avocado in so many different ways and I love to eat it both for breakfast, lunch and dinner. I love the creaminess, the mild taste and I of course love the fact that it's soooo good for my body.
I can't think of anything better than to incorporate avocado into my very first meal of the day and I do that quite often making all kinds of lovely healthy avocado breakfasts. This time I've used these beauties together with some very typical Nordic ingredients.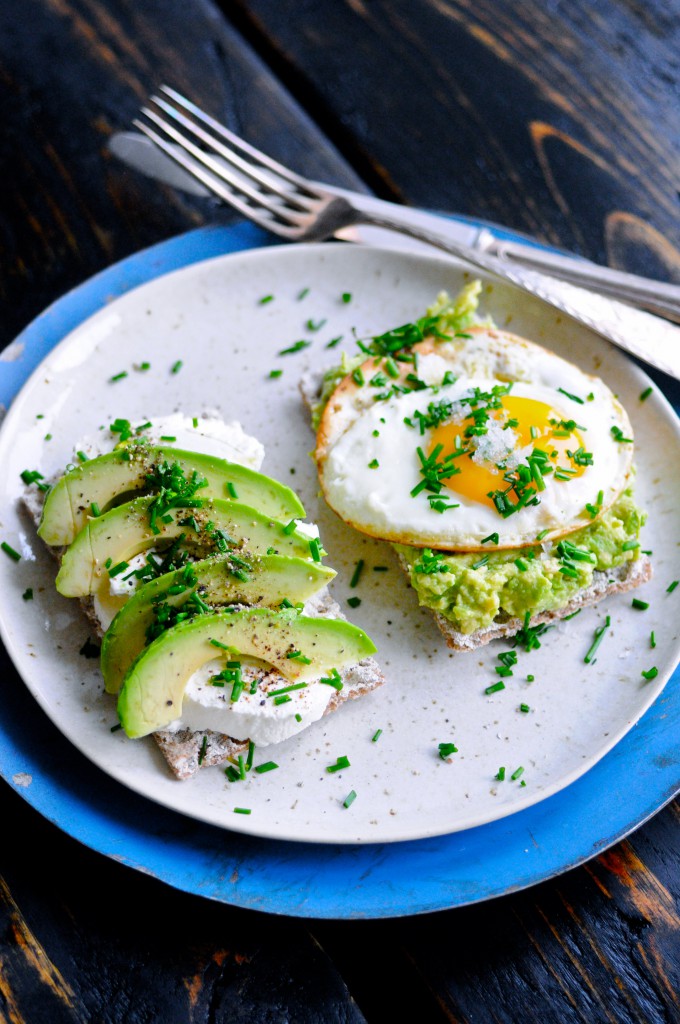 Healthy Avocado Breakfast with a Nordic Twist
I've used the avocado in two different ways – mashed and sliced and then served it on some Danish rye crispbread. Rye is fantastic because it's a more slow carb that doesn't have the same affect on your blood sugar as white flour.
And then I've used a truly Nordic ingredient – smoked cheese! It's a traditional Danish sour milk cheese that has been smoked with hay and tastes amazing. If you ever come to Denmark make sure to try it! I know it's difficult to get a hold of outside of our little country so you can easily substitute it with cottage cheese or any other kind of sour milk cheese. I hope you'll enjoy!
Healthy Avocado Breakfast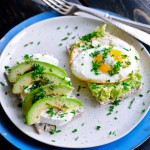 2 pieces of rye crispbread
1 ripe avocado
1 egg
2 tbsp of smoked cheese (or if you can't get a hold of it cottage cheese or feta cheese)
Chives
Salt
Freshly ground pepper
Mash half a ripe avocado with salt and some pepper and spread it out on the rye crispbread. Fry the egg on a hot pan and place it on top of the mashed avocado.
Top the other rye crispbread with smoked cheese or any other kind of sour milk cheese and finish off with some slices of avocado.
Sprinkle the two pieces of crispbread with fresh chives and a pinch of salt and freshly ground pepper and serve your healthy avocado breakfast.