What can I say about this rapsberry breakfast trifle else than try it! This is one of my all time favorite go-to recipes whenever I have guests over for brunch or when my own breakfast just needs to be a bit more special.
And because I mostly eat this trifle for special occasions as it does take a little prepping I go all in and use the full fat Greek yoghurt with 10 % fat. It really does taste so much better than the low fat version.
For this rapsberry breakfast trifle I've used rye flakes but if you are unable to find them in your nearest supermarket, rolled oats will work just as fine as well. I just got a thing for the rye flakes as you will see in many of my recipes like for example my latest recipe overnight chia porridge with rye.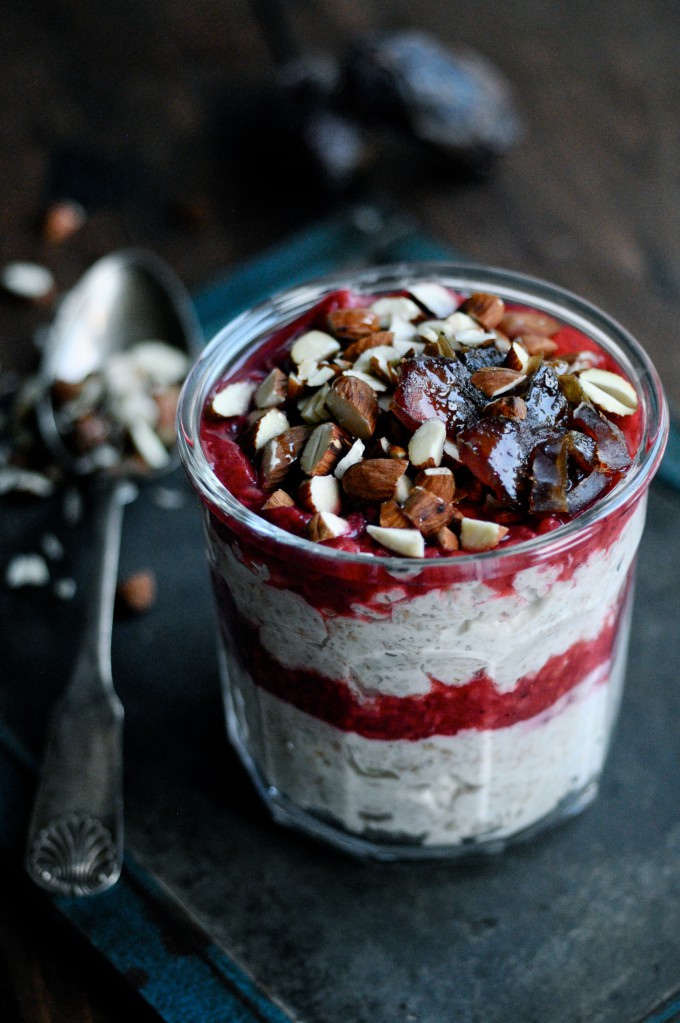 Rapsberry Breakfast Trifle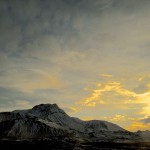 3.5 oz 100 gr. rye flakes or rolled oats
0.8 cups 2 dl. apple juice
1 small peeled and grated apple
5.3 oz 150 gr. Greek yogurt (2 % fat or 10 % fat)
6.3 oz 180 gr. frozen raspberries
1/2 tsp. vanilla powder
Almonds
Dates
The evening before mix the rye flakes or oats with apple juice in a bowl. Put the bowl in the fridge overnight.
If possible, make also the rapsberry compote now. Heat the frozen raspberries in a pot with vanilla until it becomes a bit like stewed fruit. Add some acacia honey or other sweetener, if you wish. I didn't use any as I like my compote a bit on the sour side.
Let it cool off and put it in the fridge along side with the porridge overnight.
In the morning mix the peeled and grated apple and Greek yogurt with the overnight porridge.
First divide some of the porridge in two glasses and then add a layer of raspberry compote on top. Continue this way and finish off with a layer of rapsberry compote.
Sprinkle the rapsberry breakfast trifle with coarsely chopped almonds and dried dates .