I pretty much always include some kind of whole grain in my breakfast. That being rye, spelt or oats like in this healthy banana waffles recipe. It keeps me going for a long time plus I'm a huge fan of the health benefits that eating a diet with LOTS OF whole grain adds to your body.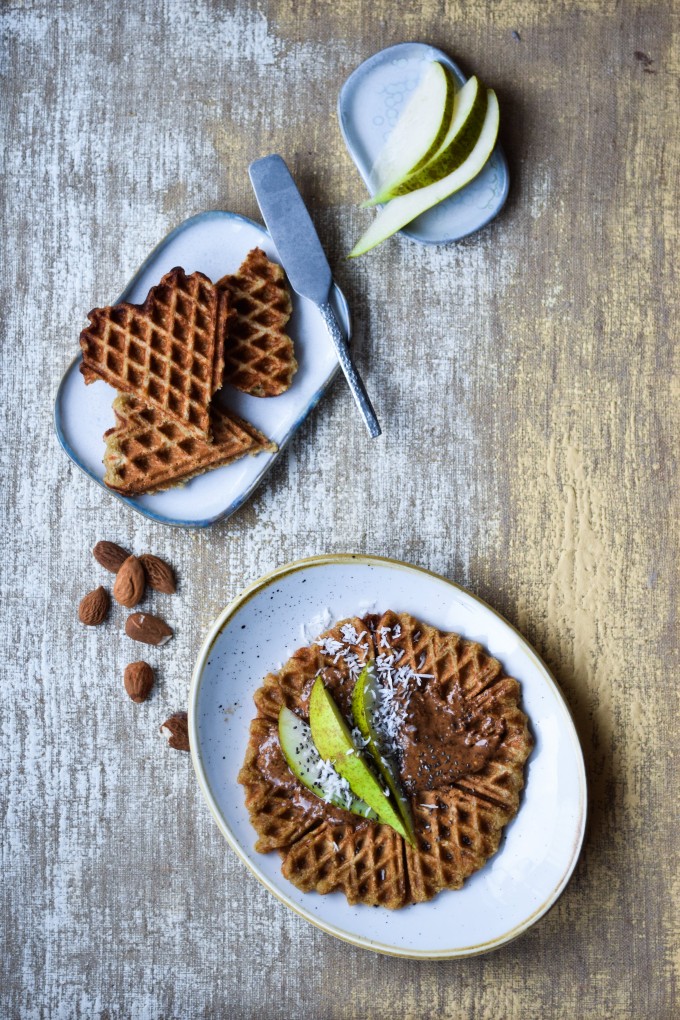 Healthy banana waffles – a healthy sweet start
But as much as I'm into those whole grains, I also just LOVE a sweet breakfast. That's actually  what I prefer the most, when it comes to choosing between a savory breakfast like eggs benedict or a sweet one like these healthy banana waffles.
And that, as you might have guessed, it's a total win, when I can have both at the same time. Whole grains and a sugary twist! But not sugar in real refined sugar. No, sugar in natural sugar from bananas and coconut sugar. Because I dont want my blood sugar to go all bananas on me. Funny, right? Or maybe not so much…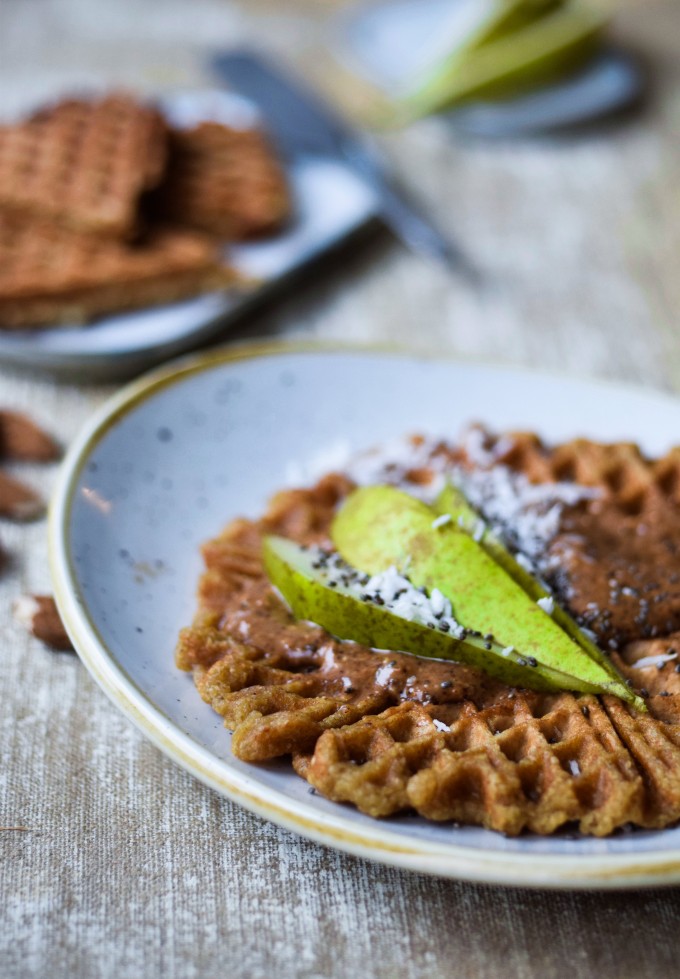 Anyways, hope you like this recipe. It's a favorite of mine and I probably make every week or so. Also because my 2-year old is just crazy about these banana waffles. PS I've served the banana waffles with almond butter, as you can see in the pictures and it is A M A Z I N G.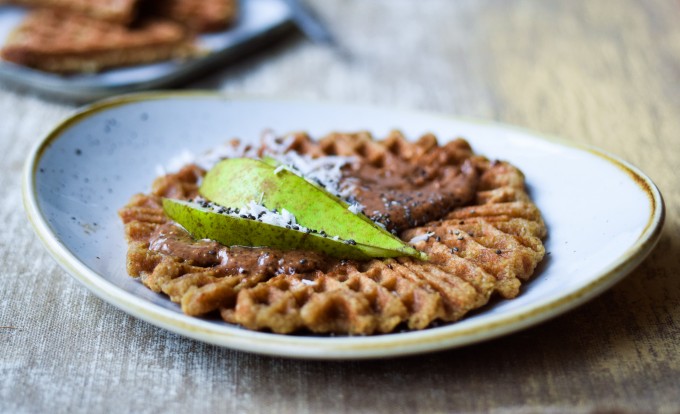 Healthy Banana Waffles with Oats
Super yummy and healthy banana waffles with oats. When you're in the mood for something sweet and want to be healthy at the same time.
160 gr (5.6 oz) instant oats
2 dl (0.8 cup) unsweetened almond milk ((You can easily use cow's milk or any other kind of milk))
2 very ripe bananas
2 tbsp coconut sugar
1/2 tsp baking soda
1/4 tsp pure vanilla powder
1 small pinch of salt
coconut oil for the waffle iron
Blend oats to a to coarse flour in a food processor

Add bananas, almond milk, baking soda, vanilla powder and salt and blend until you have a nice dough.

Bake the waffles in a hot waffle iron greased with coconut oil and serve straight away.