This is the first time that I've made this overnight chia porridge but defintely not my last. I love that it's super easy to make. It only takes a little  stirring and a few hours in the fridge and then you have the creamiest and most yummy overnight porridge.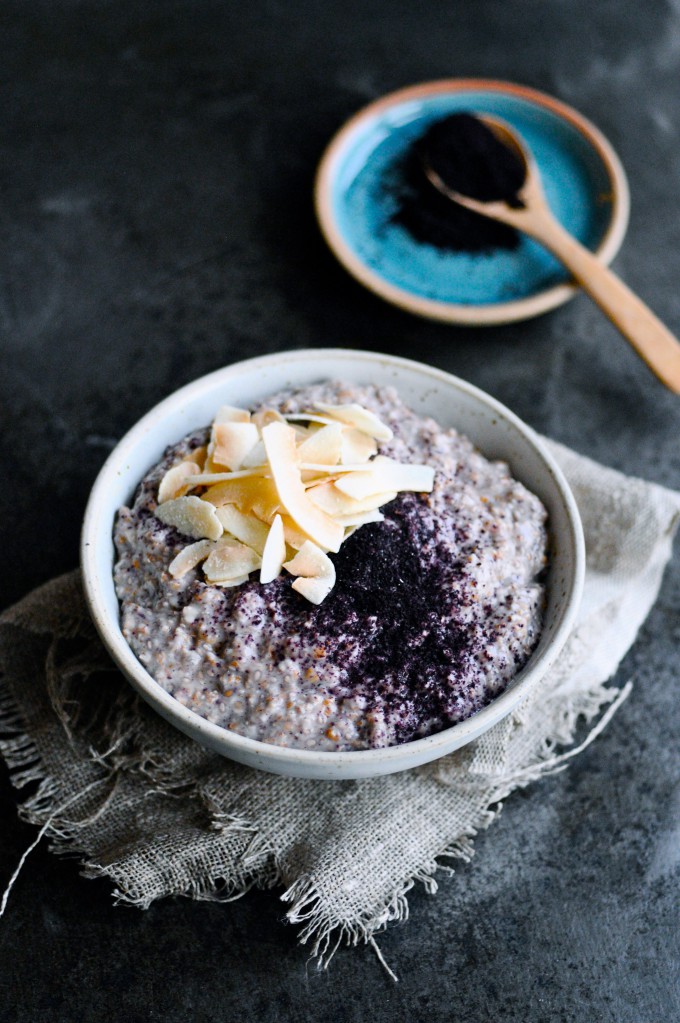 Overnight Chia Porridge with Rye Flakes
I've used rye flakes for this overnight chia porridge but rolled oats will work just fine as well, if you are  unable to get a hold of the rye flakes. I think maybe it's a very typical Danish ingredient and I'm not quite sure how easy it is to find these rye flakes in other countries but if you do get the chance – try them! They are super healthy, contains all the good fibres and are considered as slow carbs.
I just recently bought some acai powder for the first time and I just love the purple colour. Besides all the wonderful health benefits I can't think of anything better than to colour my morning porridge, morning pancakes or even yoghurt with this beautiful purple powder. So if you wan't to boost your daily breakfast with an extra load of antioxidants then top your meal with this wonderful superfood. I'm definitely a fan!
Overnight Chia Porridge with Rye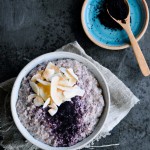 0.8 cups 2 dl. rye flakes (or rolled oats)
2 tbs. white chia seeds (or black)
1.7 cups 4 dl. almond milk (or soy milk)
1/4 tsp. pure vanilla powder
1 tsp. acai powder
2 tbs. agave nectar
Mix together rye flakes, chia seeds, pure vanilla powder, acai powder and agave nectar in a bowl.
Put the bowl in the refrigerator overnight.
Next morning, serve the overnight chia porridge in two bowls and sprinkle with extra acai powder and finish off with toasted coconut flakes.