When I visited Mikkel in Reykjavik a couple of weeks ago, where he is working at the moment, we had lunch at SNAPS Bistro in Reykjavik. This is the place that the locals go out for lunch or dinner and there weren't many tourists when I was there, if any at all besides us of course.
It is a great place to eat and the place has a very nice and cozy atmosphere  to it even though it was very busy that saturday when we visited.  We only visited for lunch, so we didn't go all in with three courses, but shared a huge salad and the fish of day. I really recommend that you try their fish of the day. It was simply delicious and I have heard from different acquaintances in Iceland that it's always that good. Maybe that isn't such a big surprise, when it comes down to it, since Iceland is really the place to eat F I S H.
As I mentioned before, we started our meal with a beautiful salad with roasted vegetables, home made ricotta cheese, pumpkin seeds and lots of fresh herbs. It was very tasteful and was flavored with a perfect sour/sweet vinaigrette and there were a lot of everything. It was quite satiating, so we decided to wait a while with the fish and instead enjoyed the nice glass of white wine, we had ordered.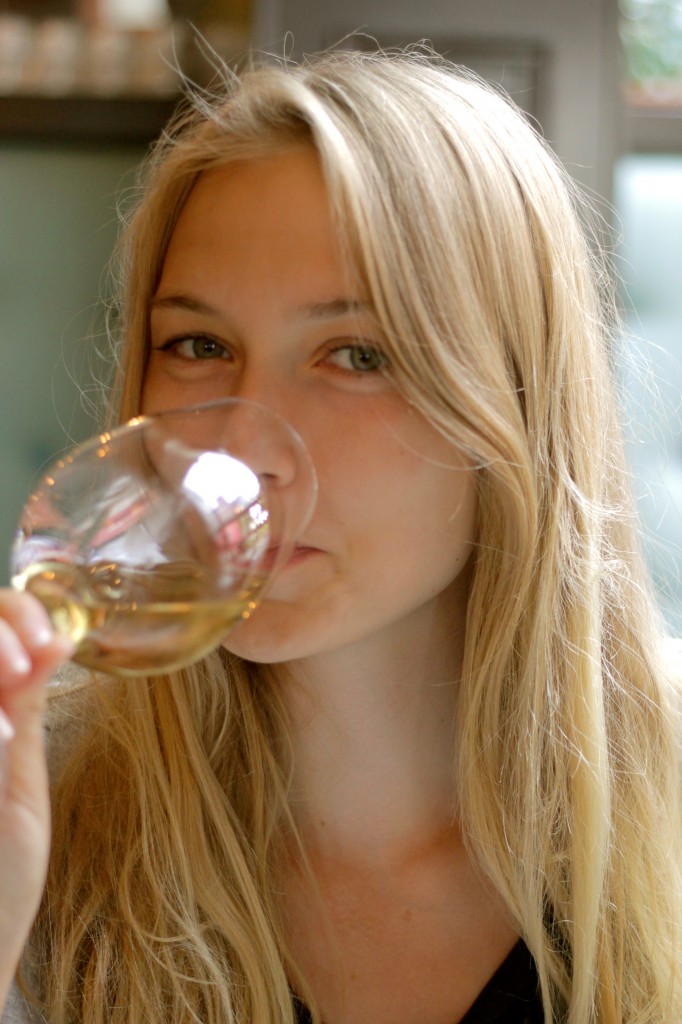 After the salad, the fish of the day hit the table, which had been recommended to us by some frequent visitors that we know in Reykjavik. And it was so good! It is of course a different fish and garniture everyday, but the quality and standard is high and I don't think you'll be disappointed. What I really like about this dish is that it is topped with lots of sprouts, which I just love and actually grow myself in my own little kitchen. More about that hobby some other time!
The fish of the day that day was a blue ling, which is a member of the cod family. It was fried in butter and served with fresh tomatoes and finished of with some pickled red cabbage, fresh herbs and the lovely sprouts. A truly wonderful dish!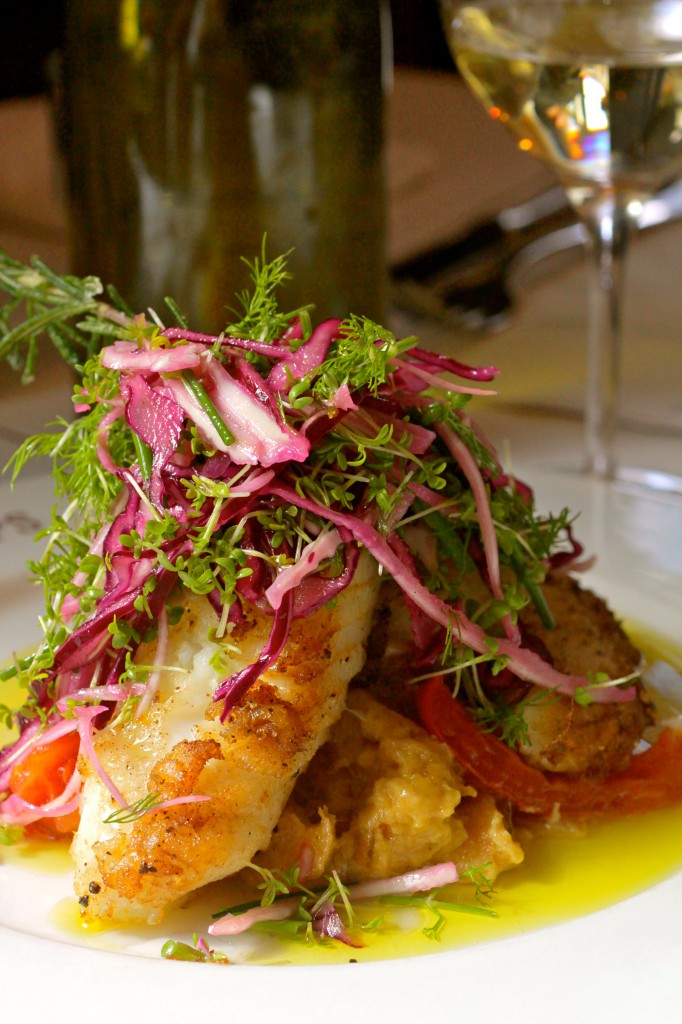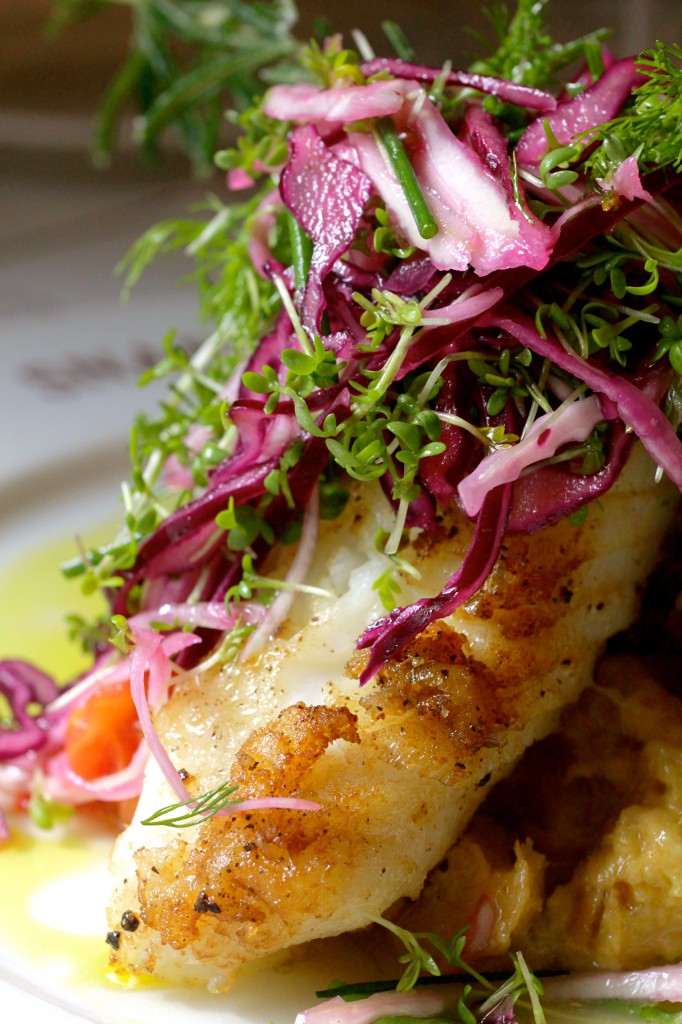 After the great lunch, we were quite full, so we decided to take a long walk down to the ocean in Reykjavik. It is so beautiful in Iceland and you don't have to get that far outside of Reykjavik centre to experience the amazing nature. The picture here is from our little walk, where we met the cutest little gooselings, aren't they just adorable?