I made this candy striped beets salad the other day with halloumi cheese and fresh mint and besides from tasting amazing, I think it looks so pretty.
I got the candy striped beets from a weekly vegetable basket I pick up a few blocks away from where I live. The vegetables come straight from an organic and biodynamic farmer north of Copenhagen. And every Thursday I, and many other Copenhageners, are able to pick up super fresh and seasonal organic vegetables straight from the farm right in the middle of the city. That's awesome!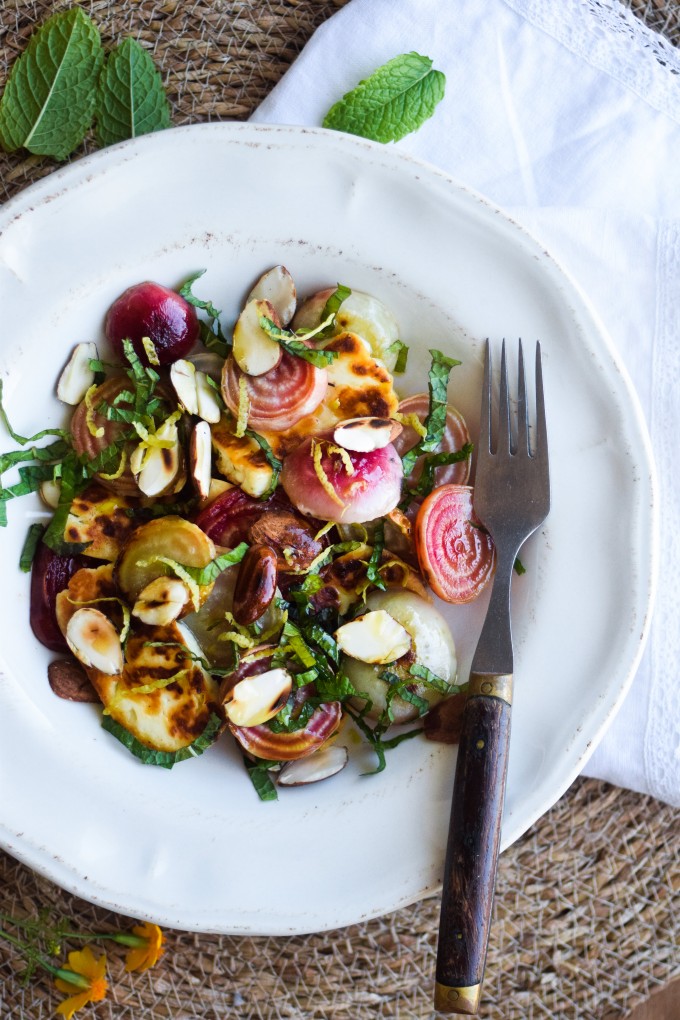 Sweet candy striped beets with salty halloumi
I love the combination of the sweet beets and the salty halloumi. The addition of fresh mint just takes this salad to another level. Feel free to use feta cheese or some other salty cheese instead of halloumi. Everything works with this one! Also don't forget to take a look at some of my other beet recipe as for example this baked beetroot salad with lemon ricotta.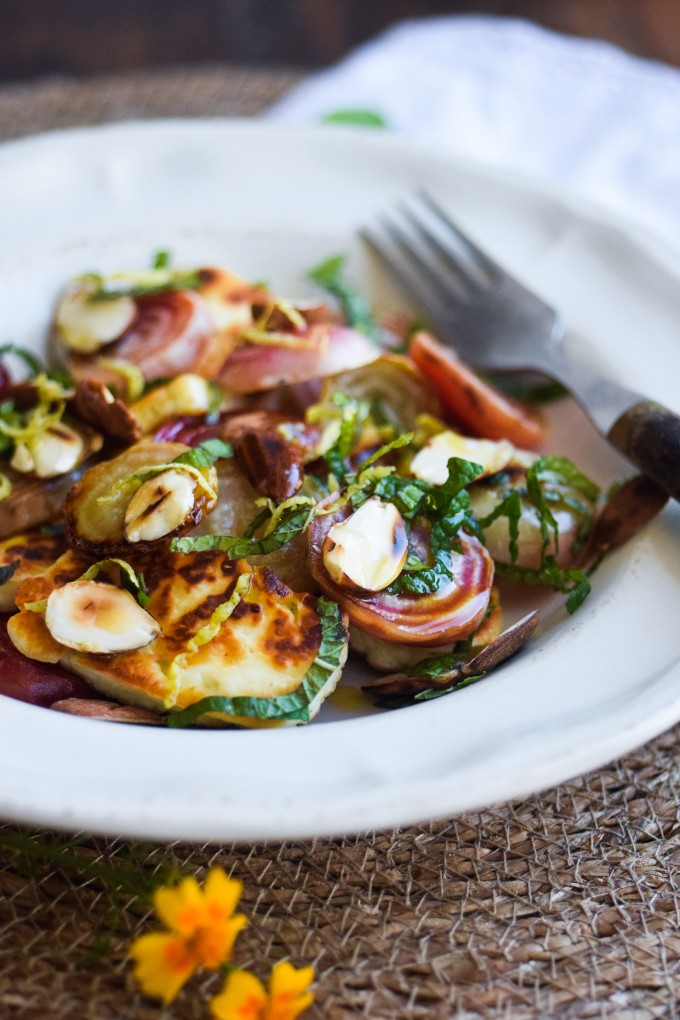 Fall in Copenhagen
Fall has really arrived here in Copenhagen. And I just love fall. First of all, it's my birthday in November. Second there is something magical about the light, when the sun's out and not to forget all the magical colours! My husband took a picture of me and my son in the stroller the other day and the colours on the picture pretty much says F A L L!
Something else that says Fall is orange vegetables and in particularly one. Yes, you guessed it, pumpkin! I'm gonna cook so many things with pumpkin this season. I LOVE, love, love that sweet orange thing and just can't get enough of it. So now you're warned! There's going to be pumpkin recipes all over the place. Yay, can't wait. In the meanwhile have a look at this pumpkin risotto recipe!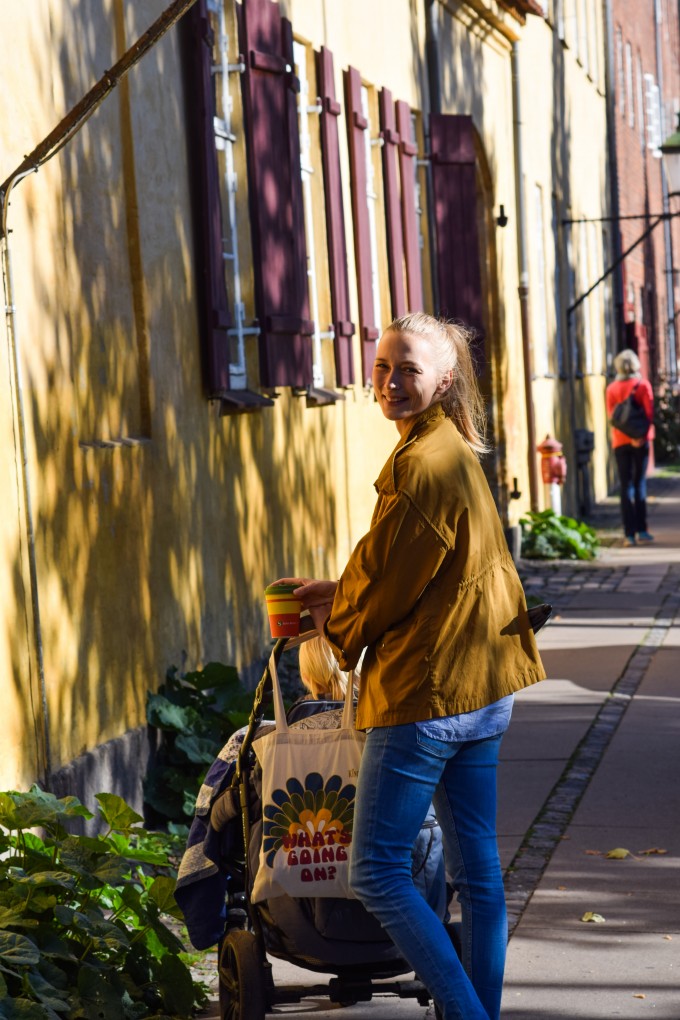 Candy striped beets with halloumi and fresh mint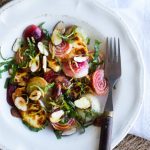 A lovely and so beautiful salad with candy striped beets and fresh mint
5-6 medium sized golden or candy cane beetroot
6-8 slices halloumi
1 small handful sliced almonds
10-12 large fresh mint leaves
1 tsp finely grated organic lemon zest
a few drops of apple cider vinegar
good olive oil
Start peeling the beets and toss them with olive oil and a little salt. Place them on a baking sheet with baking paper and bake at 200 degrees (400 F) for about 20 minutes.

Toast the sliced almonds on a dry pan until they start to gain a little color.

Fry slices of halloumi cheese on a very hot pan with olive oil for a couple of minutes on each side until they get nice and crispy.

Place the baked beets on two plates and top with slices of crispy halloumi.

Sprinkle with coarsely chopped fresh mint, lemon zest and toasted almonds.

Drizzle with a little apple cider vinegar and plenty of good olive oil and serve your delicious salad with beets!