I simply just love this chocolate blueberry smoothie. Especially the fact that it's healthy, so easy to make and not least taste soooo good. Almost like a dessert, which we like right?!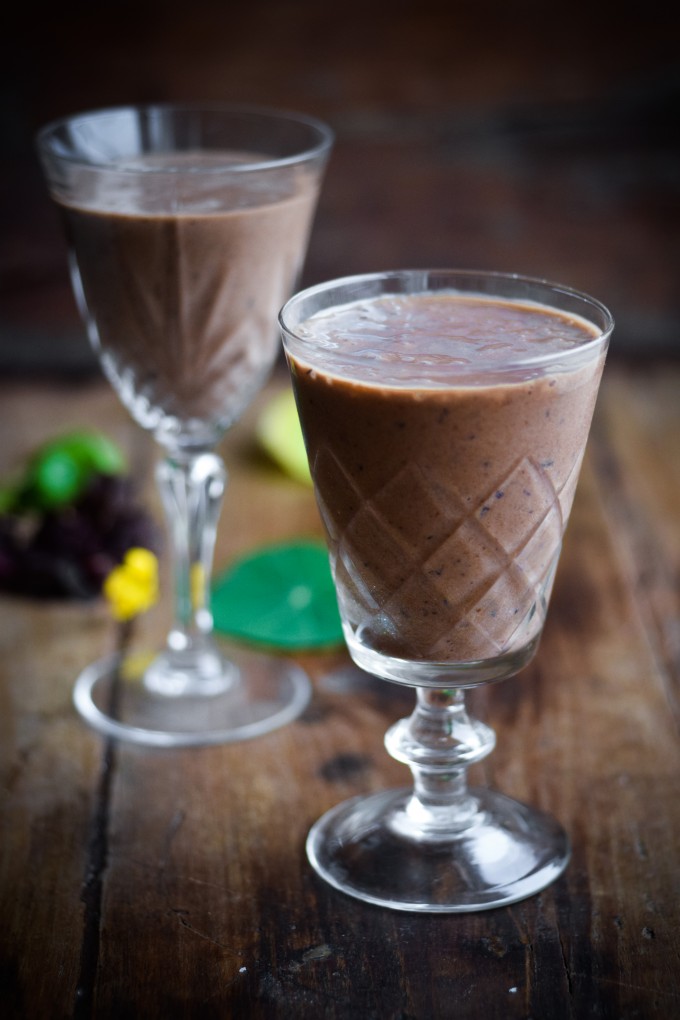 Chocolate blueberry smoothie – My favorite berry
I think blueberry must be on top of my list when it comes to favorite berries. I simply just adore these sweet little berries, which I also express quite a lot in one of my recent posts. My ricotta toast with wild blueberries  is THE recipe for a blueberry fan as me!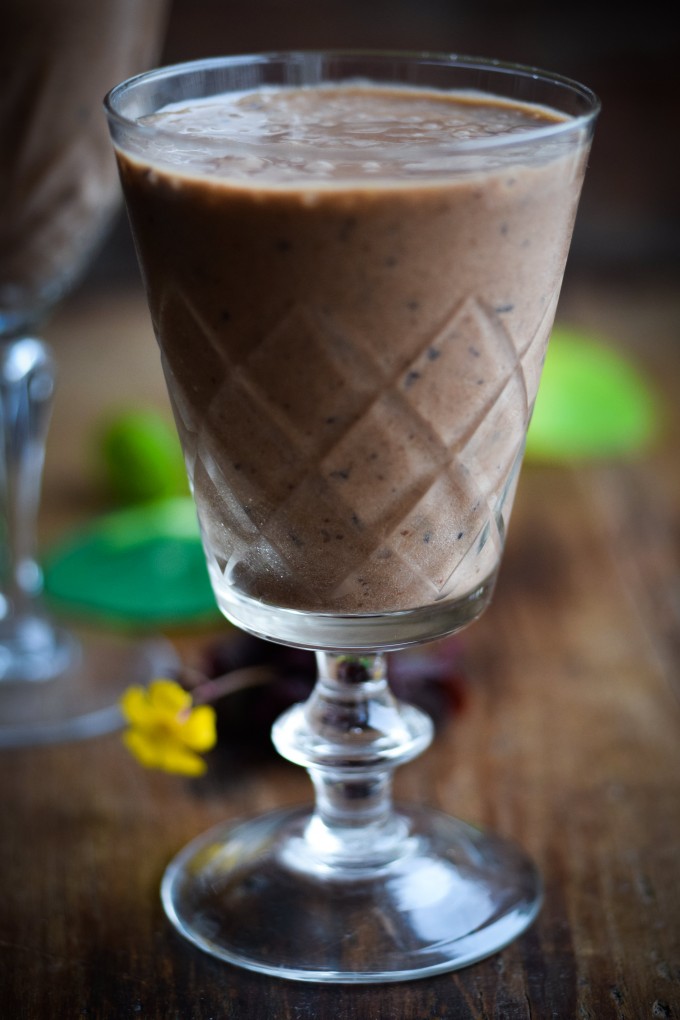 Chocolate blueberry smoothie
Yummy Chocolate blueberry smoothie made with cashew milk and cocoa. Healthy and sooo good!
1 dl (0,4 cup) unsweetened cashew nut milk (or other nut milk, for example almond milk)
1 dl (0,4 cup) blueberries
1 piece frozen peeled banana
1 large tsp unsweetend cocoa
Bring all the ingredients into a blender or food processor and blend until you have a nice creamy smoothie.

Serve immediately and enjoy!
Hi from Croatia!
And while I'm sitting here writing about blueberries from the North, I'm actually right now in the South, that is Croatia, where I'll be for the next three weeks.
I'm with my husband and son on an island called Mali Losinj. My husband is shooting a film in Croatia, so while he's working, baby Nord and I are exploring the island. And simply just enjoying the time together.
If you are curious on how the island looks like, jump over to my Danish Instagram to have a look. And remember that I also have an English Instagram profile called Karlas_nordic_kitchen, where I post pictures of my Nordic recipes and feel free to follow. That's it for now, I'll write another post next week with a new recipe and update from Croatia.