I love to start my morning with a nice warm bowl of porridge with whole grain rye and especially this version with blueberries, acai and flaxseed. It gives me so much energy and keeps my stomach full for a very long time, which is nice, when you have a busy day.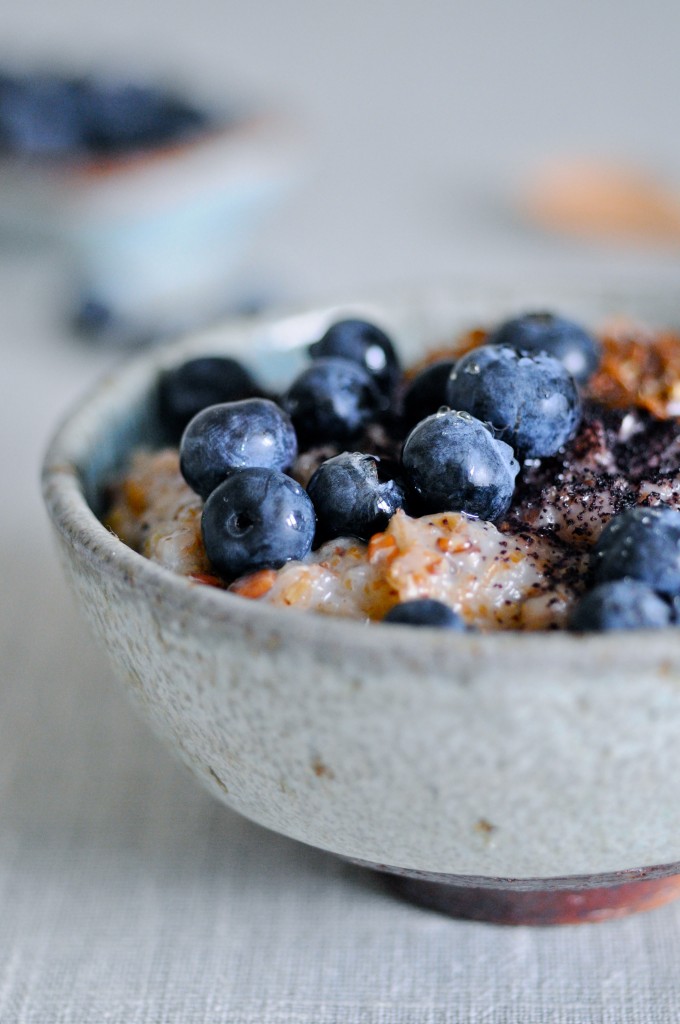 Porridge with whole grain rye – the favorite grain
If there is something we love here in the Nordic countries and particularly in Denmark, it is rye. We eat so much rye and especially in our very famous rye bread, which I guess almost every Dane eat at least once a week, some every day. Like me!
We also make porridge with rye like in my recipe here, make beer with it, bake cakes and so on. It really is a favorite grain here and no wonder, when you think of the many health benefits. For instance it has a very high level of fiber in the endosperm and this means that it has a lower glycemic index than most other baked items made from i.e. wheat.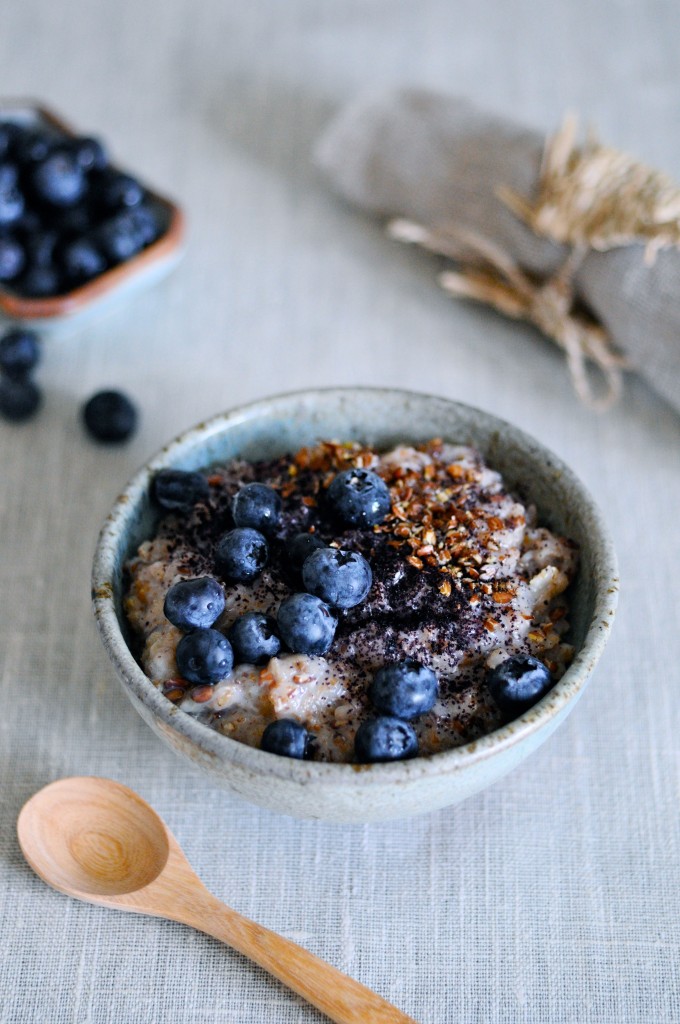 Tastes amazing!
Of course it also just taste great and I love to make a rye version of my morning porridge once in a while, instead of always using oats. I've used an instant version of rye flakes, which can be bought in the supermarkets here in Denmark. However, if your only able to get a hold of the rolled rye flakes, which have a bit more texture, you may want to blend it a few seconds in the blender or foodprocessor to make the cook time short as in my recipe.
Or you can just go with the rye flakes as they are and make a porridge with a lot of nice texture. Either way, I'm sure it will taste amazingg!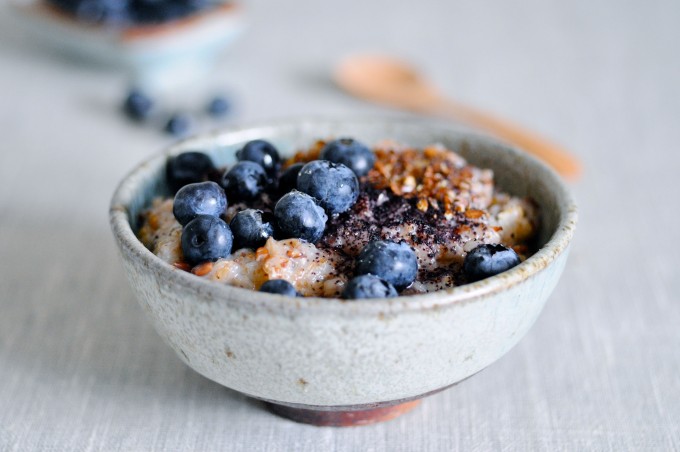 Porridge with Whole Grain Rye, Blueberries and Flaxseed
The best start of the day. Try this porridge with whole grain rye, blueberries, acai powder and flaxseed. So healthy and good for you!
1 dl (0.4 cup) rye flakes ((instant))
1 dl (0.4 cup) milk ((use dairy or non dairy))
1 1/2 dl (0.6 cup) water
1 tbsp flaxseed meal ((can be bought in health food stores, or you can grind them in eg. a coffee grinder))
acai powder
blueberries
agave nectar
Cook the instant rye flakes together with water, milk and flaxseed meal and stir while boiling.

When the porridge has thickened, remove from heat and let it rest in the pan for a couple of minutes.

Pour agave nectar over the porridge and sprinkle with acai powder.

Finish with blueberries and serve immediately.