This blueberry chia jam is so incredibly easy to make and is perfect on top of your morning porridge or yoghurt. I personally just love to pour a decent tablespoon or maybe two… or three over my porridge in the morning. Nothing seriously beats that.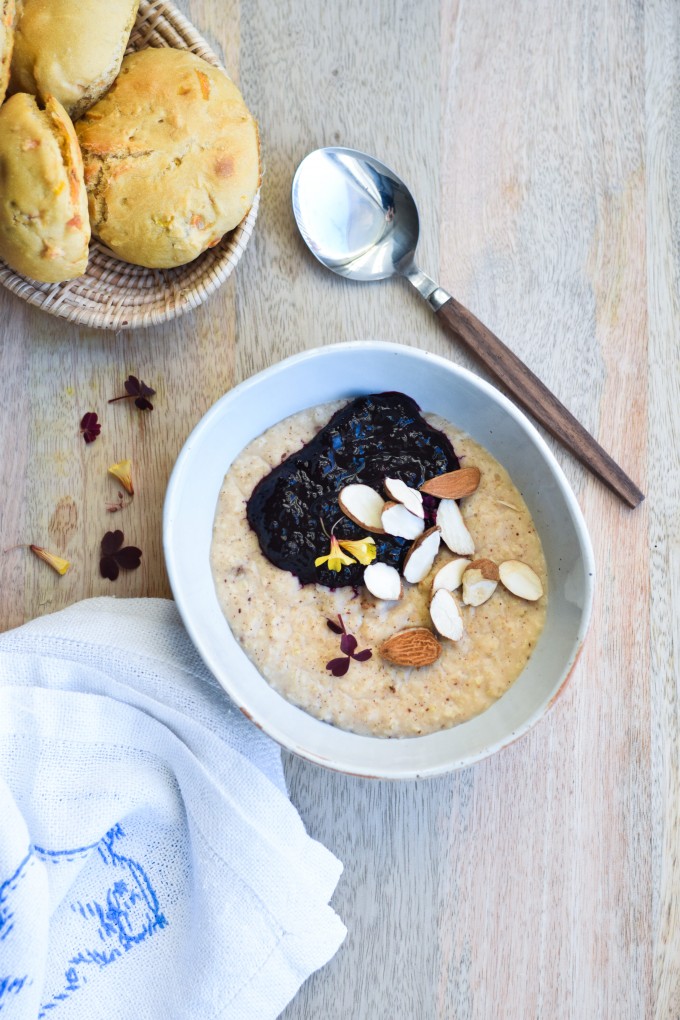 Super easy and healthy blueberry chia jam
It's super, super easy to make. It literally only takes 3 ingredients and then you have the best blueberry chia jam that is of course refined sugarfree. So you can enjoy this treat without any guilt. The sweetness only comes from agave nectar and then of course the blueberries.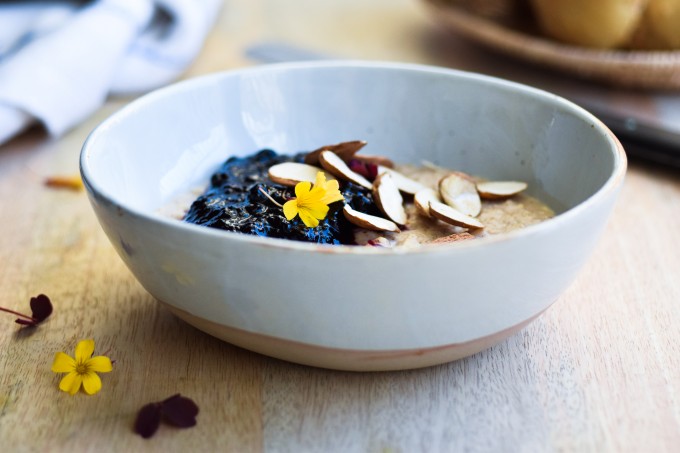 Blueberry chia jam
A lovely and super easy 3-ingredient blueberry chia jam that everybody loves!
200 gr (7 oz) blueberries (I used wild blueberries from Sweden)
1 large tbsp chia seeds
1 tbsp agave nectar
Bring the frozen blueberries to a boil.

Add chia seeds and agave nectar and let it simmer for a few minutes.

Remove from heat and let it cool.

Pour your blueberry chia jam into a glass and keep in the fridge for up to a week.
Wild blueberries from Sweden
I've used wild blueberries from Sweden for this jam that I handpicked myself this summer. Need I say that they taste AMAZING? One thing that I really truly love is to go out in nature and pick my own food. Nature has so many delicacies to offer, you just need to get out there!
And so I do once in a while, which also makes cooking and developing recipes even more fun, when you've handpicked the ingredients yourself.
Btw. have you seen that I also have a recipe for a lovely and healthy raspberry chia jam or how about my blackcurrant jam with dates? Have a look, if you're just as big a fan as I am of healthy chia seed jam!